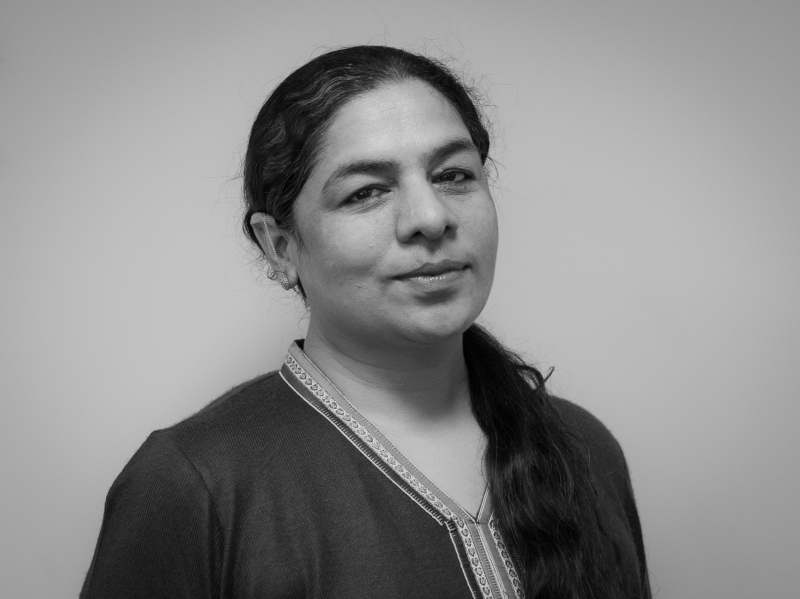 This is despite the government actively forcing them into this condition of helplessness by systematically supporting the informalisation of worker contracts, lowering wages and diluting worker rights under the pretext of reform for several years now. Even as workers are left with nothing, the government is going ahead with more of these policies to "combat COVID-19". P. Manivannan, the Principal Secretary to the Department of Labour, who actively reached out to labour issues and labour unions in the south Indian state of Karnataka, was transferred overnight after his actions were criticised by corporates and politicians alike.

Demanding governmental action
The nationwide labour strike in India on 22nd of May was held on the call of ten Central Trade Unions (CTUs). It was joined by several other trade unions active at a national and state level. A joint petition by the CTUs was submitted to the Prime Minister via e-mail. This petition was simultaneously released all over India by the participating leaders and activists. The petition included demands such as:
Give immediate relief to stranded workers so that they can reach back to their homes.
The trade unions have demanded a minimum cash transfer of Rs 7,500 a month for the next five to six months to tide over the crisis for all non-income taxpayers so that they can subsist.
Universalisation of ration so that any person in need of subsidised cereal, pulses or sugar can access it.
Increase in the money directly transferred to Jan Dhan accounts.
Repeal of ordinances that annul hard-fought rights of labour.
Strengthening the Inter-State Migrant Workmen (Regulation of Employment and Conditions of Services) Act of 1979, to ensure compulsory registration of migrant workers ensuring with adequate protective provisions on wages, social security, accommodation and welfare needs with a strong and accountable enforcement mechanism.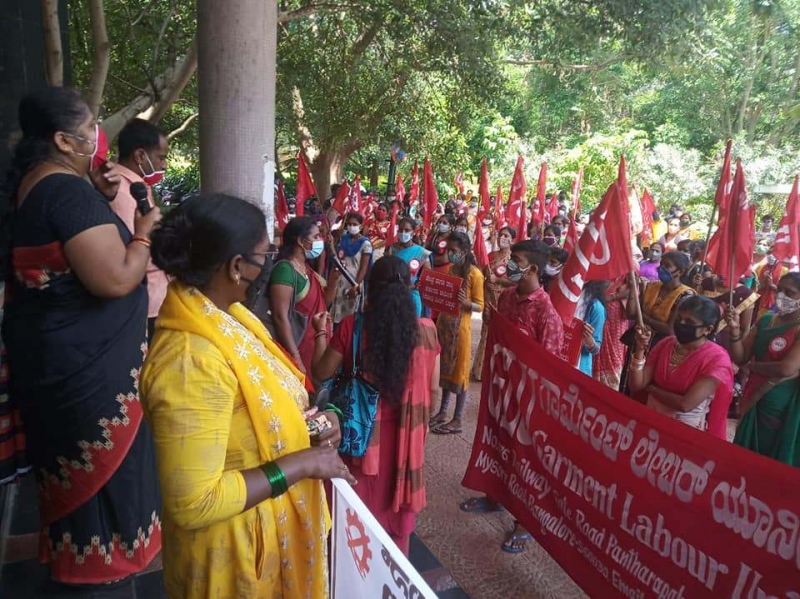 The strike took several forms to combat the situation of "no dissidents" that has been followed by the government under the pretext of COVID-19 safety measures: From lunch-hour protest meetings to hunger strikes and solidarity actions by wearing black badges. Workers from coal unions, banks and industrial workers from several states participated. In Tamil Nadu, the protest was organized in 10 000 places with more than 200 000 people, and in Kerala they were organized in 5000 places with participation of more than 100 000 persons. In several locations, district-level protests were held and memorandums were submitted to the district collectors in Haryana and Punjab.

"We held our protest in front of the Labour Department Office. The demand was protection of garment workers in the context of the lockdown being misused by companies for non-payment of wages and suspension of workers. We also won't tolerate the dilution of labour rights by the central and state governments as a strategy to support corporate interests ignoring the plight of workers." Rukmini Ramesh, leader of the Garment Labour Union.
Some of the protesting leaders were arrested and detained in Uttar Pradesh and Delhi. In Bangalore, the Joint Committee of Trade Unions in India held the protest at the Anand Rao circle. They had to shift the protest and reduce numbers to just about 200 representatives as the police kept harassing them. Only three representatives were allowed to meet the governor of the state. They decided to follow up with more protests, as it was critical to keep raising attention to serious labour right violations, particularly the unorganized daily wage workers' concerns, as they are forced into a "do or die" situation by the government. On 29th of May, the Garment Labour Union decided to hold a protest outside the Labour Department and follow up with gate meetings outside factories, in order to reach out to workers and involve them in taking up their cause.
The NHRF invites different actors within the human rights field to contribute on this blog. The opinions expressed here are those of the authors.