Oslo Breathing Space City
Oslo Breathing Space City is a temporary relocation programme with the aim of creating a breathing space for human rights defenders living in stressful or hostile environments. The pilot project running in 2023 and 2024 is rooted in Norwegian civil society and was initiated by five Norway-based organisations: Amnesty International Norway, Human Rights House Foundation, the Norwegian Helsinki Committee, the Rafto Foundation and The Norwegian Human Rights Fund (NHRF). The NHRF acts as the secretariat. The funding for this pilot project comes from the Oslo municipality, Amnesty International, as well as other donors.

Through this initiative, two human rights defenders from different parts of the world receive the opportunity to come to Oslo each semester for a stay of up to three months. The aim is that this allows them to take a break from their everyday life in stressful and hostile environments, and then return to their home countries with a larger and stronger network, having rested and recovered, and carrying feelings of solidarity and support with them. Breathing Space City is also a tool to educate a wider audience, namely the citizens of Oslo, on human rights work to create solidarity between cities and human rights movements around the world. The programme is tailored to each defender's needs and wishes and includes elements such as psychosocial support and well-being, enhancing their support network, training in areas of interest, cultural and leisure activities, as well as participation in activities for awareness-raising and advocacy.
Please note that throughout this pilot project, we do not have open calls for applications. In case a call for applications is opened, it will be posted on this website.
Participants of the programme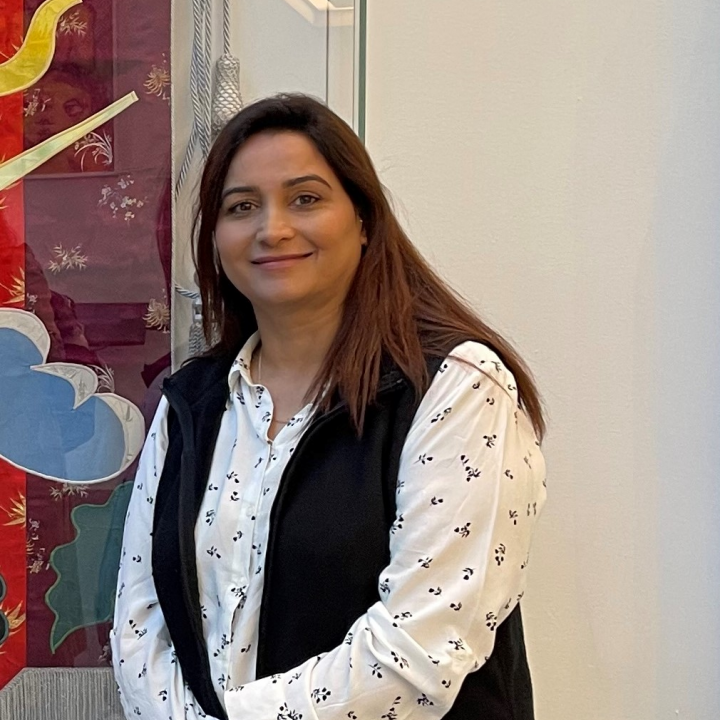 Naghma Iqtidar, Pakistan
Spring 2023
"It was great experience both in terms of providing a space to reenergize and rethink and in terms of opportunities of exposure and networking. [...] I got the much-required space for reflection and planning and a lot of learning opportunities. Living 3 months in a different society itself was a learning experience."
Naghma is a human rights activist from Karachi and currently the General Secretary of the Democratic Youth Front. She has also been General Secretary of the Democratic Students Federation (DSF), a progressive students' organisation. She works closely with university students and regularly conducts study circles to promote progressive ideas among them. She supports activists and advocates for justice in cases of missing persons in Pakistan. She is part of the Steering Committee of Sindh Human Rights Defenders Network and supports the activities of the network. In addition, she is associated with the women's movement in Pakistan and is an active member of Pakistan's Women's Working Group and other initiatives.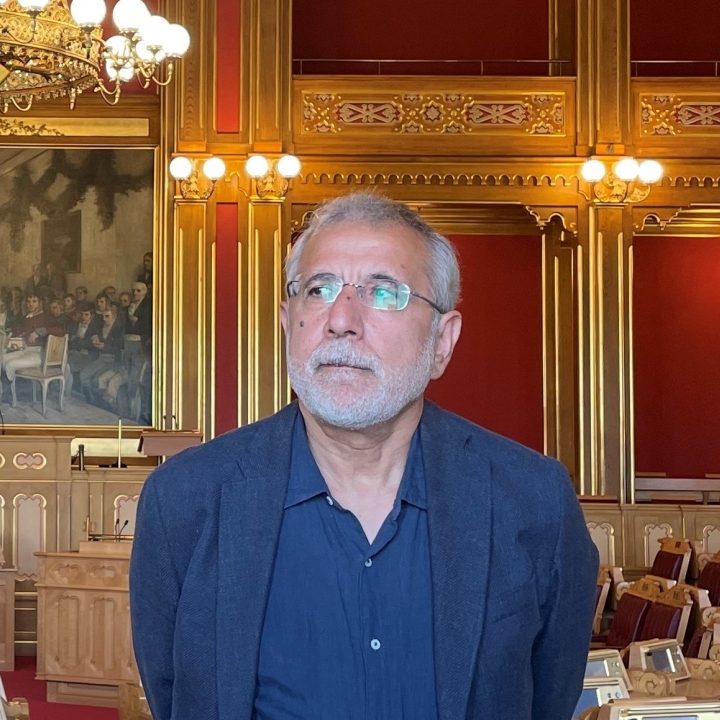 Intigam Aliyev, Azerbaijan
Spring 2023
"This Program allowed me to relax, recover, meet new interesting people and organizations."
Intigam is a renowned human rights lawyer who has worked for decades to increase respect for human rights and legal principles in his home country of Azerbaijan. He is the author of over a hundred complaints to the European Court of Human Rights and has served for a period as an independent expert for the Council of Europe. Intigam is a principled human rights defender who has been and continues to be a very important mentor and teacher for young lawyers and activists, not only in his home country but in the rest of the region.
Spring 2023
The first round of this project took place in the spring of 2023 and hosted one human rights defender from Pakistan and one from Azerbaijan.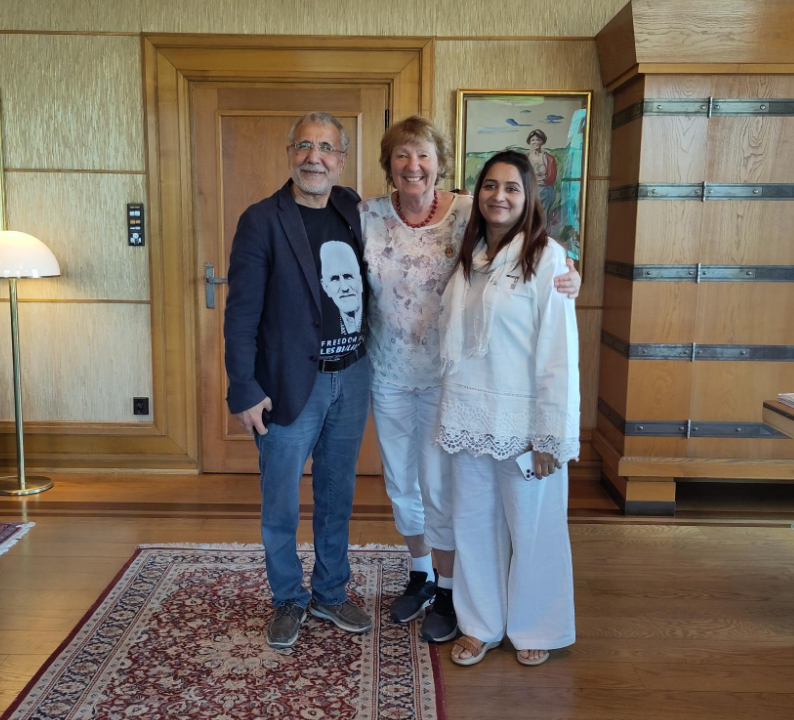 The first participants of the programme got an insight into the city hall and met the mayor of Oslo, Marianne Borgen.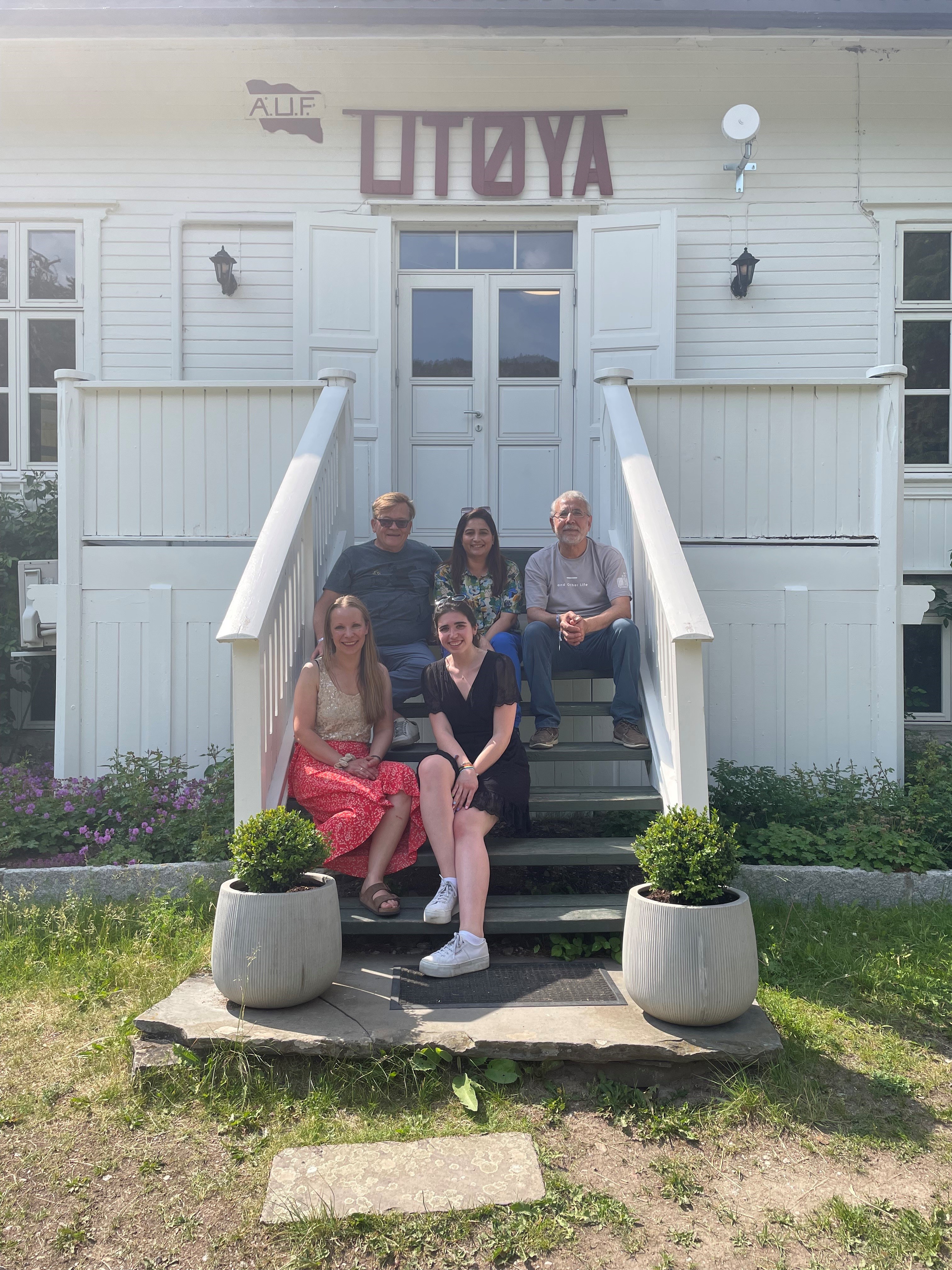 The human rights defenders were invited to the Summer Festival of Fagforbundet Ung on the island of Utøya where they learned about the history of the island and came in contact with young people from the Norwegian union movement.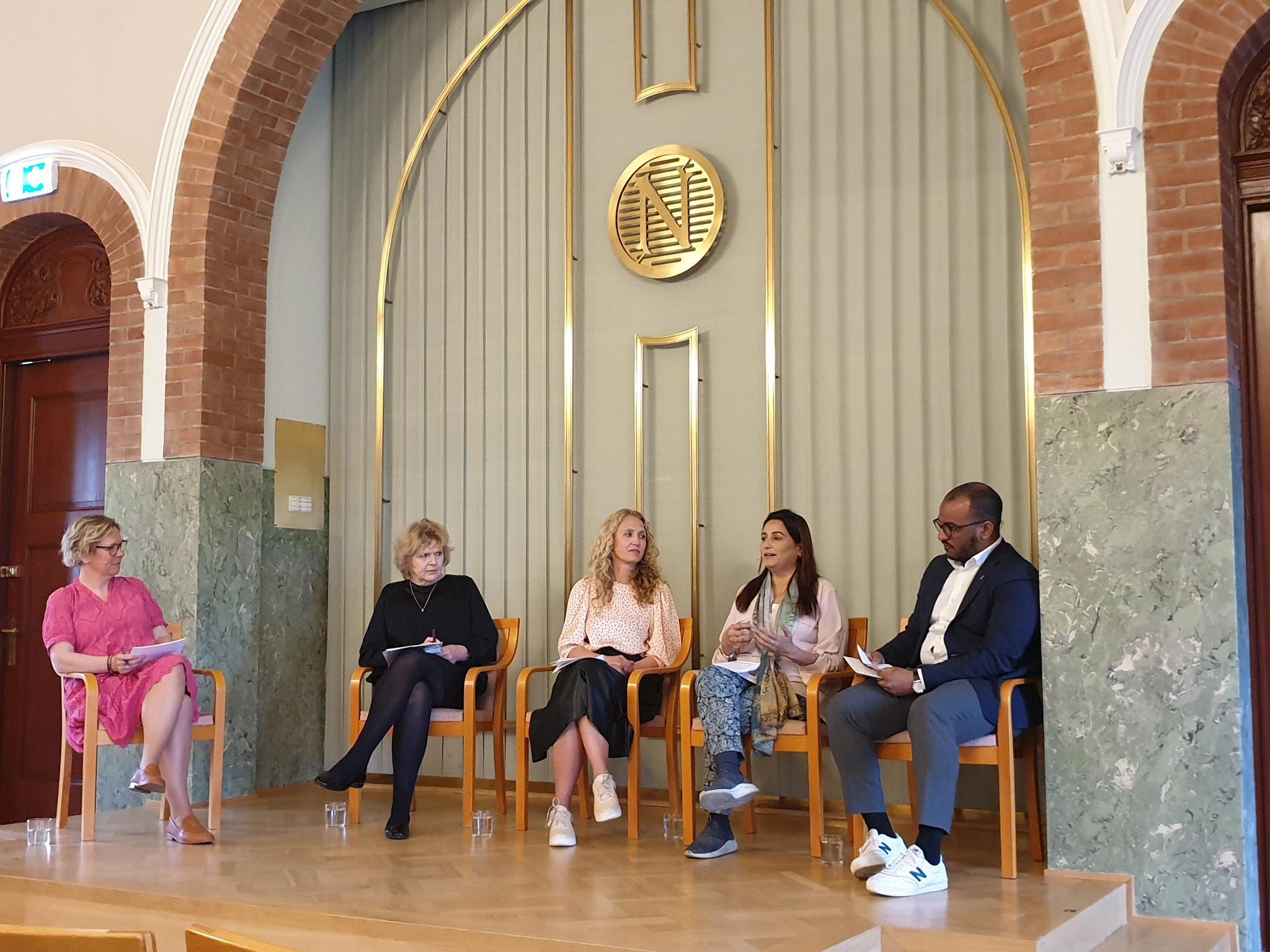 One of the first participants of the project, Naghma Iqtidar, was part of the Nobel Peace Talks together with the UN Special Rapporteur on Human Rights Defenders Mary Lawlor, Executive Director of the NHRF Ingeborg Moa (left), Special advisor Sandra Petersen and Vice Mayor for Culture and Sport in Oslo Omar Samy Gamal (right).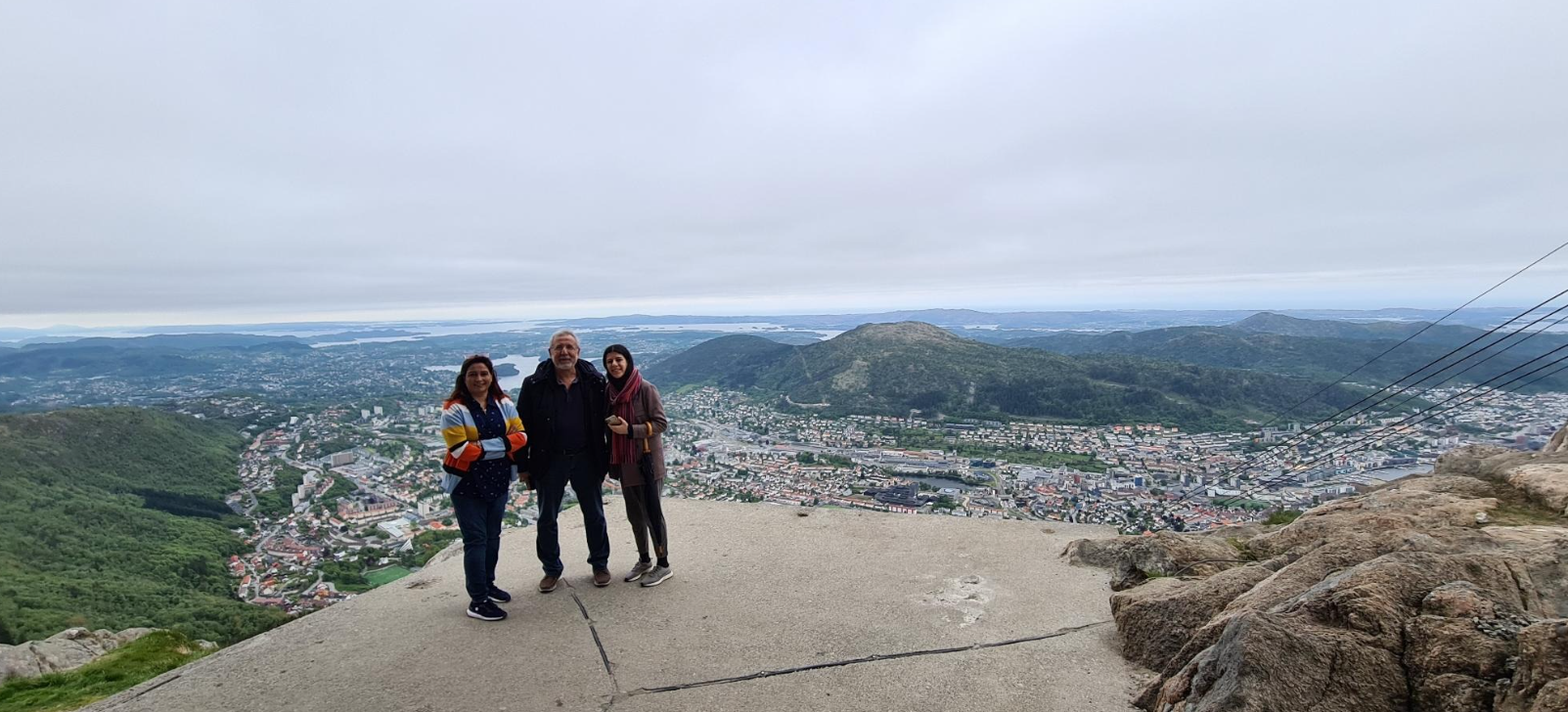 The participants travelled to Bergen, where the Rafto Foundation organised an enriching programme for them.