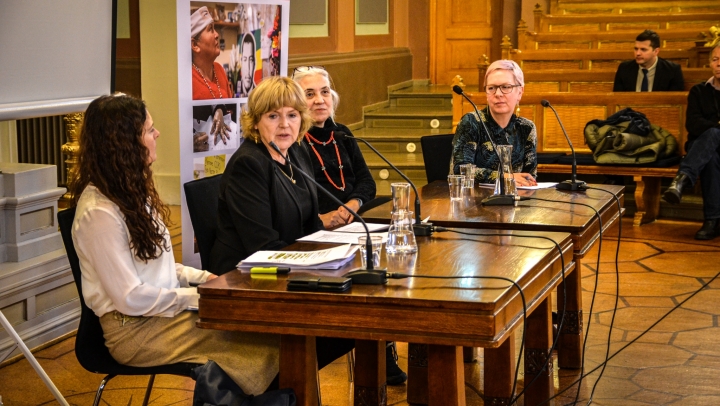 Story
In early December, the UN Special Rapporteur on the situation of human rights defenders Mary Lawlor visited the NHRF's Secretariat in Oslo, Norway.
Read more »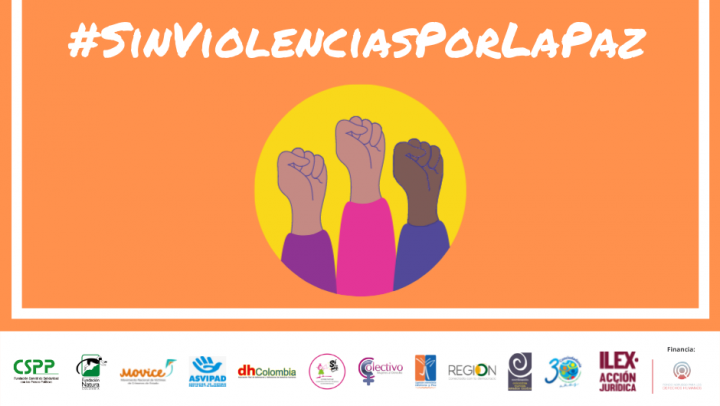 Story
We join the #SinViolenciasPorLaPaz campaign "Without Violence for Peace", that visibilize the violence against women leaders and human rights defenders.
Read more »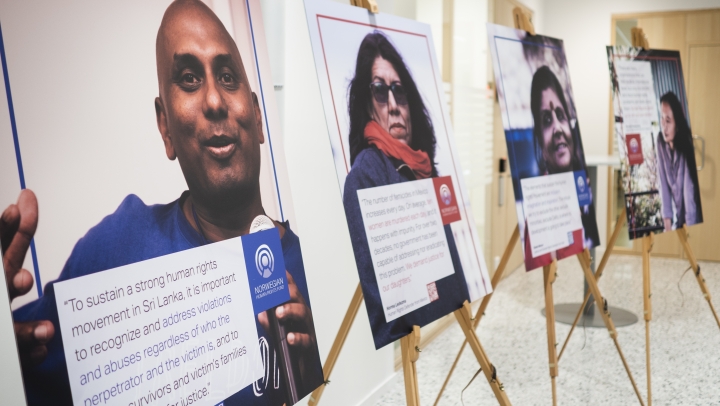 Story
During the two first weeks of November, our exhibition "Changing the Narrative" has been exhibited on Domus Juridica, Faculty of Law at University of Oslo.
Read more »
The International Human Rights Day 2021
On the International Human Rights Day on December 10, we want to show solidarity and support to the crucial human rights work that human rights defenders and civil society do every single day across the world. In this video, human rights defender Horia Mosadiq discusses the human rights situation in Afghanistan in the wake of the last months' development, and what gives her hope for the future.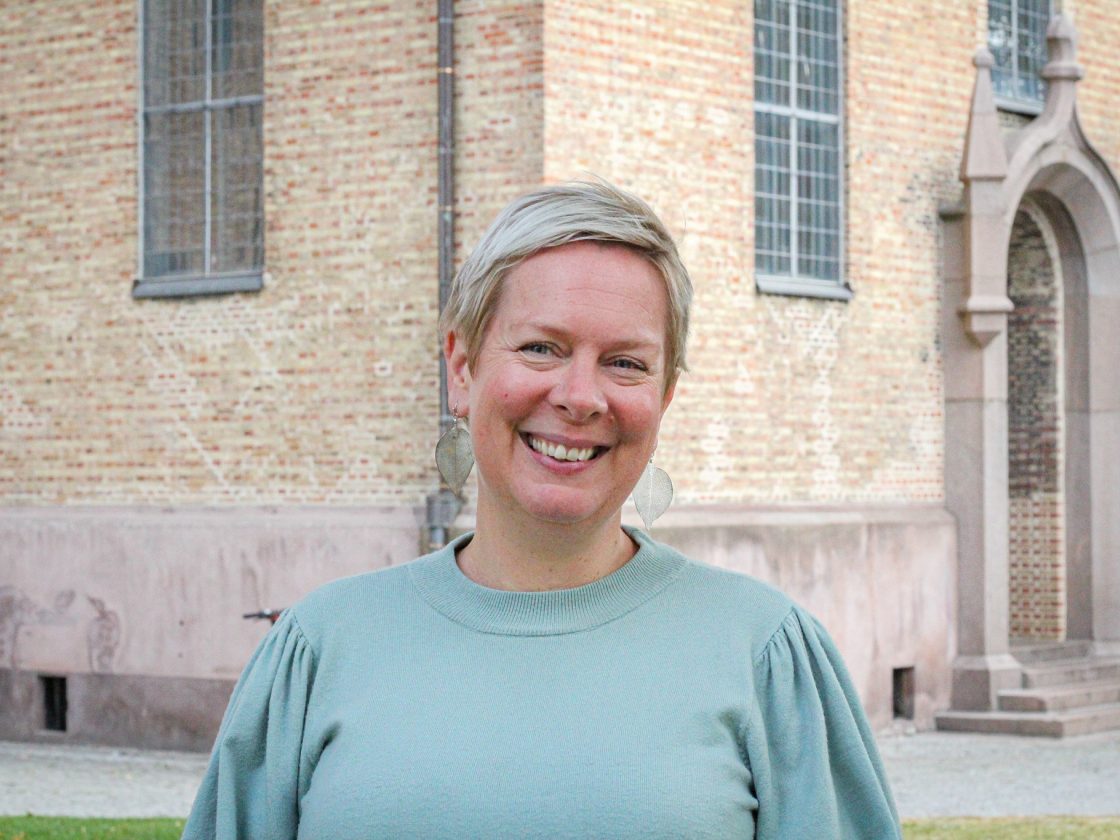 Announcement: New Executive Director of the Norwegian Human Rights Fund
The board of the NHRF is glad to announce that Ingeborg Moa is hired as the NHRF's new Executive Director, starting 15 October 2021. Ingeborg Moa comes to the NHRF from the position as Director of Activism and Organisational Development at Amnesty Norway, and has nearly two decades of international experience working with local organizations and human rights defenders around the world: "I am excited and proud to be given the possibility to work with organizations and people around the world, who are in the first line of defence for human rights, and I look forward to working with the excellent and highly skilled NHRF team!"
Read more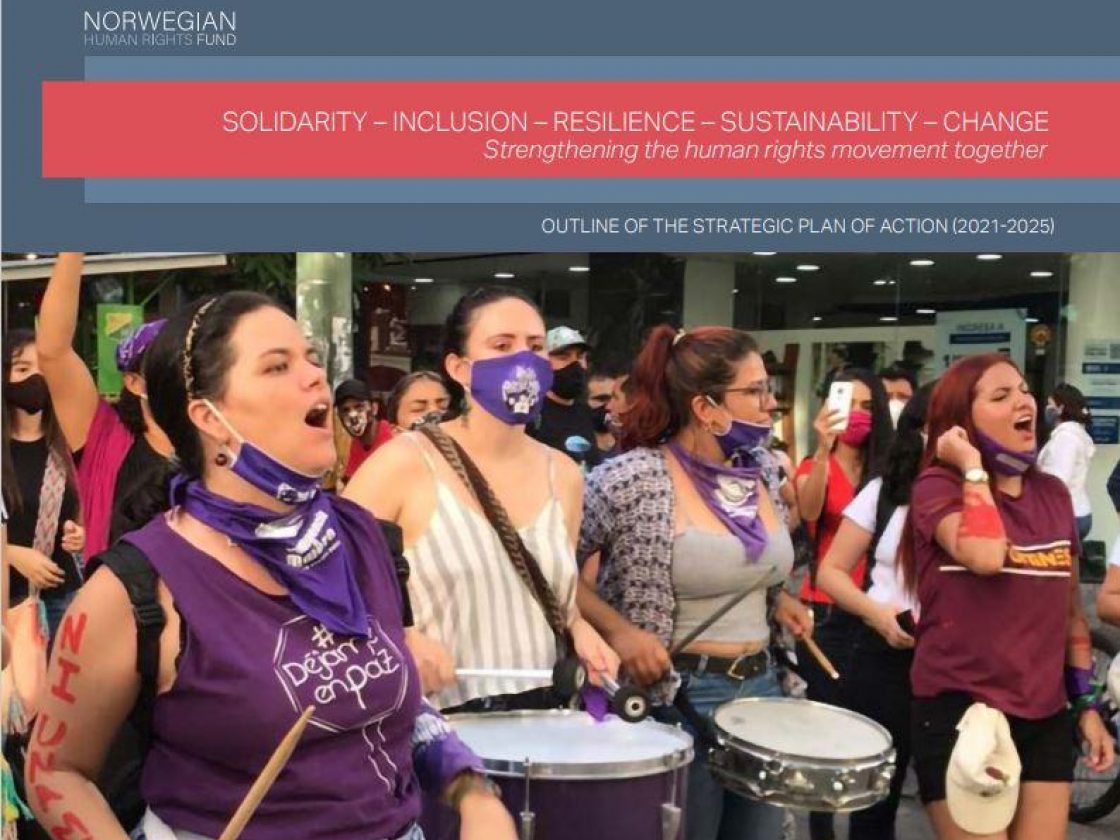 In this new strategy period the NHRF will continue to place the rights of marginalized and vulnerable groups and individuals at the center of our main objective and strategic priorities, while also expanding our work on and support to networking, advocacy and communications as we work to strengthen our focus in these areas.
Read more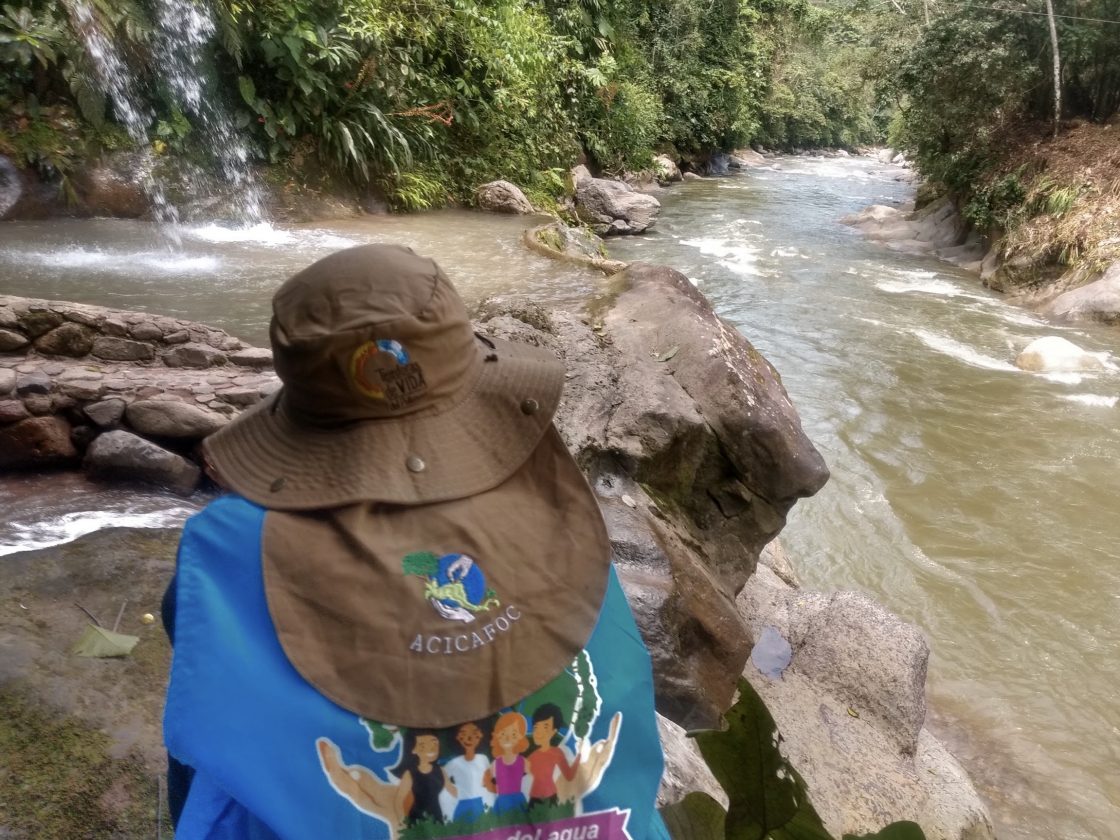 Our work in Colombia
The NHRF has been increasing its support to civil society organizations in Colombia through a new donor agreement with the Norwegian Embassy in Bogotá and with the Norwegian Agency for Development Cooperation (Norad). In the spring of 2020, the NHRF Colombia Office opened, which has enabled us to increase close monitoring and follow-up of the grantees and to ensure targeted, fit-for-purpose capacity building.
Read more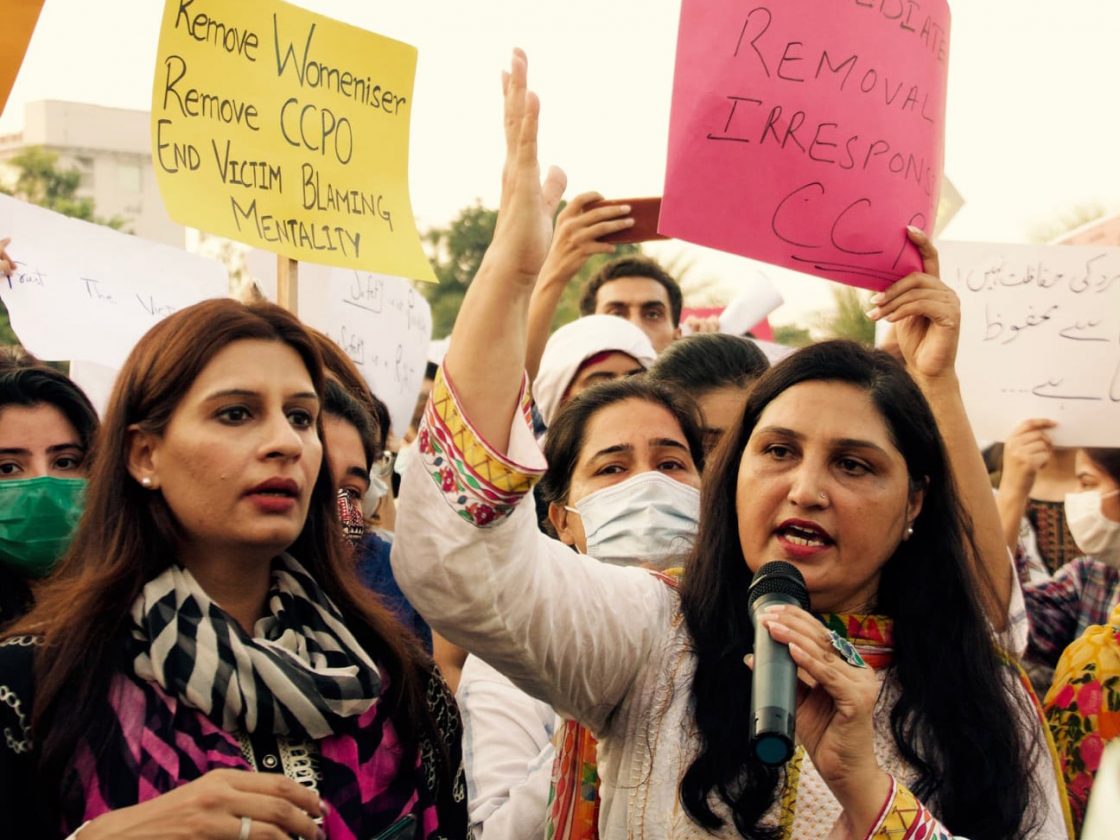 The NHRF is proud to present its annual report for 2020! This annual report provides a snapshot of some of the victories of the critical human rights work that our grantees commit to amid this global decline and pandemic.
Read more