NHRF's Colombia Office's Country Director, Caroline Aarsæther, will lead the team dedicated to continue NHRF's work in the country:

"The Colombian peace agreement stands out for the broad participation of victims and civil society in the process, and for addressing deep underlying causes of conflict. Without continued support to civil society organizations for decades, the results wouldn't have been the same. And now – more than ever – Colombian civil society needs support to carry out their important work for sustainable peace and respect for human rights."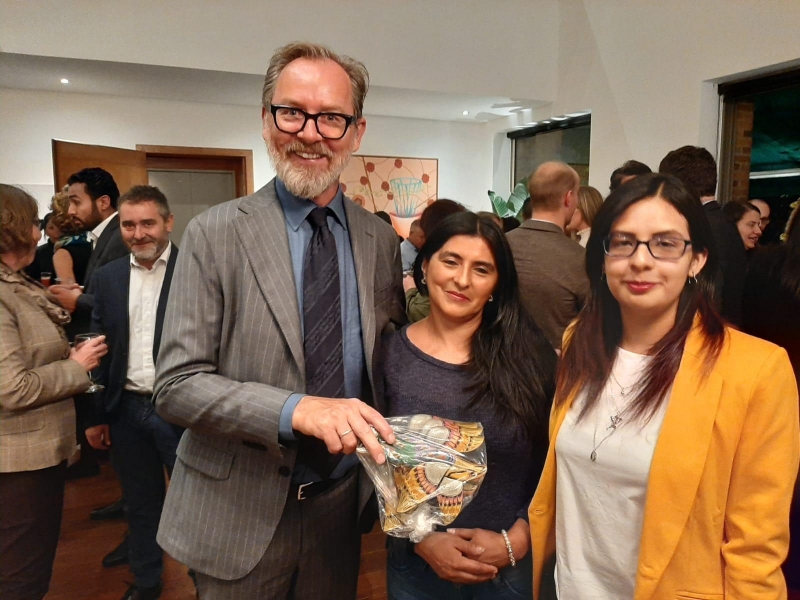 The NHRF's work in Colombia is focused within three strategic areas:
The peace process and access to justice for victims.
Security protection and guarantees for human rights defenders.
Work for access to and protection of land, territory and environmental rights.

The current Colombia portfolio consists of 21 active projects – 18 projects approved with the grant from the Norwegian Embassy in Bogotá, and three ongoing projects from 2019. 78 % of the projects are within NHRF's strategic area 1 (Peace process and victim's rights), 61 % in strategic area 2 (security protection and guarantees for HRDs) and 33 % in strategic area 3 (land and environmental rights).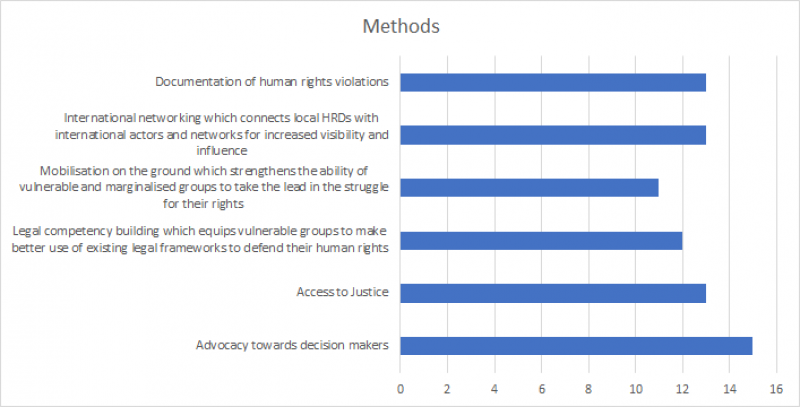 NHRF's Colombia Office will continue the work to support frontline human rights defenders and the Colombian civil society.
Main photo: NHRF's Country Director in Colombia, Caroline Aarsæther (in grey blazer), during a panel discussion with FOS, February 2020.