NHRF's Colombia Office
The NHRF has from the secretariat in Oslo worked extensively and strategically in Colombia for three decades, establishing long-term relationships, partnerships and networks with relevant actors in the human rights field and in civil society in general, with excellent results. Through a new agreement with the Norwegian Embassy in Bogotá, we will continue our work to support frontline human rights defenders and the Colombian civil society.
In the spring of 2020, the NHRF established an office in Bogotá to increase the support to Colombian civil society organizations at a crucial time in the country's history, through open calls for proposals based on thorough in-country context analysis and needs assessment for frontline human rights defenders' and civil society work. The establishment of the Colombia Office has enabled us to increase close monitoring and follow-up of the grantees and to ensure targeted, fit-for-purpose capacity building. Grantmaking is focused in three thematic areas that were determined according to our current country strategy for Colombia.
The NHRF works with three strategic areas in Colombia:
The peace process and access to justice for victims
Security protection and guarantees for human rights defenders
Work for access to and protection of land, territory and environmental rights
The current Colombia portfolio consists of 21 active projects – 18 projects approved with the grant from the Norwegian Embassy in Bogotá, and three ongoing projects from 2019. 78 % of the projects are within NHRF's strategic area 1 (Peace process and victim's rights), 61 % in strategic area 2 (security protection and guarantees for HRDs) and 33 % in strategic area 3 (land and environmental rights). The portfolio will increase as more calls will be carried out the next few years.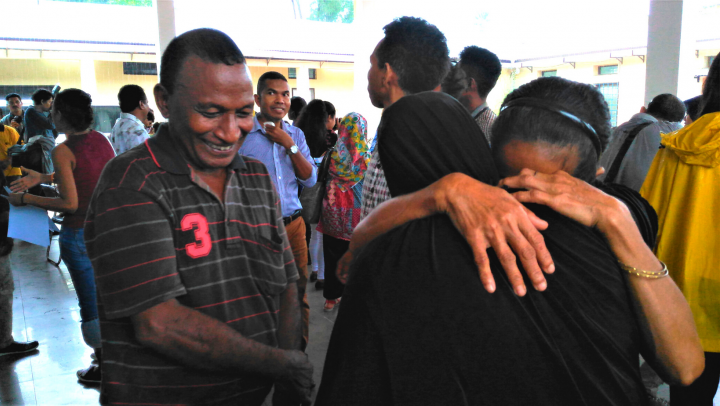 The NHRF prioritises work aimed at ensuring full and equal access to justice, recognising justice as the key component to combating impunity.
Read more »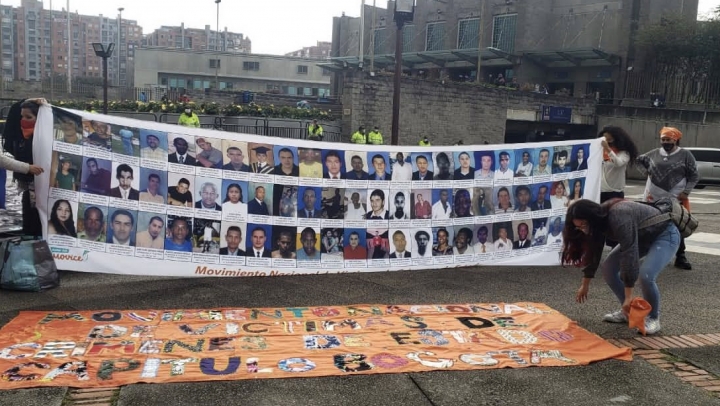 Colombian civil society organisations met with the Royal Norwegian Embassy in Bogotá, and recommended actions to respond to the violent repressions of demonstrations in the country.
Read more »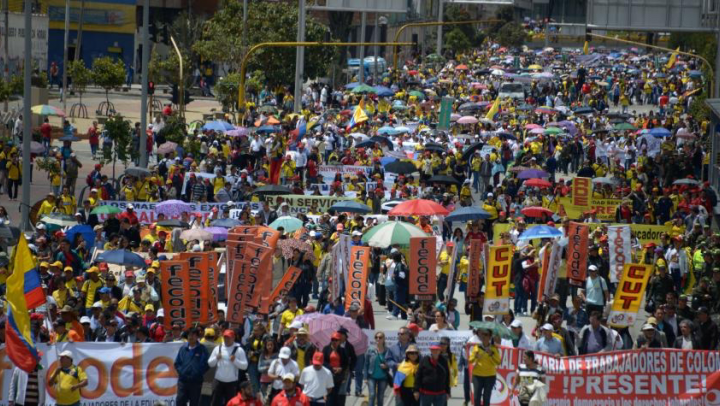 Since April 28th, Colombian citizens have been protesting peacefully in a national strike against the Colombian government's proposed tax reform. The NHRF is concerned about the excessive force and violence that has been used against protesters in Colombia.
Read more »