Most organizations funded in this strategic area exist to serve marginalized communities and to actively work against their discrimination. Many work to seek justice and protection for indigenous communities that are vulnerable to the exploitation of extractive industries and other land and environmental abuses. The organizations use methods such as documenting human rights violations, promoting the visibility and empowerment of discriminated groups, preserving memories so future generations will not forget and repeat the violations, and providing free legal assistance to ensure equal access to justice.
Read more in our 2019 Annual Report.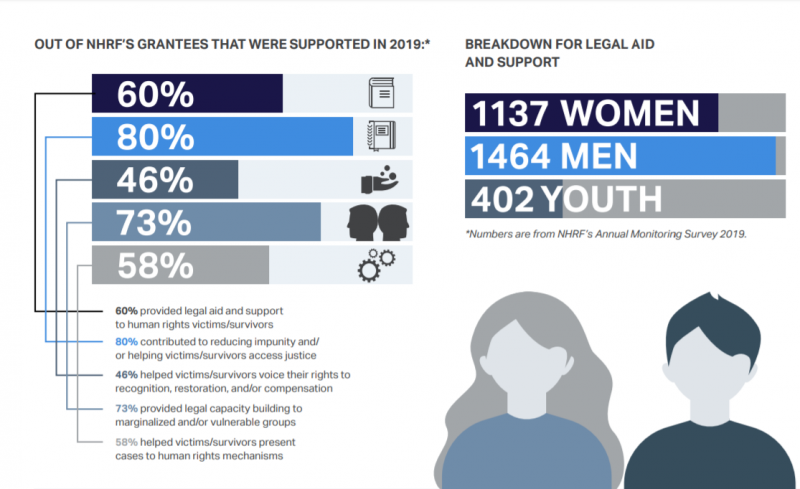 Long-term support in Colombia
In Colombia, the NHRF continued our 30 years of support to victims of the armed conflict in their struggle for truth, justice, reparation and no repetition. Now, in 2020, we are excited to have the opportunity to start significantly scaling up our work to support civil society working for peace. We prioritize support to projects and grassroots organizations that mobilize victims and survivors in areas severely impacted by the armed conflict. The country is in the middle of a challenged peace process, facing a deteriorating human rights situation, an intensification of the continued armed conflict, and widespread killings of human rights defenders. But the human rights movement continues to grow and plays a fundamental role for the future of the country. NHRF supported eight human rights organizations and their work for access to justice for victims and survivors within the Colombian transitional justice system, established as a part of the 2016 peace agreement between the Colombian government and the FARC guerilla group. With six reports, together with testimonies and methodological and organizational support, grantees contributed to and participated in the work of the Colombian Truth Commission, the Special Peace Jurisdiction and the Search Unit for Disappeared People. But the fight against impunity also continues within the ordinary justice system. NHRF-supported grantees handled and supported 824 legal cases, representing and accompanying 4800 victims of human rights violations. They also documented 1023 human rights violations.
Supporting reform and access to justice in Sri Lanka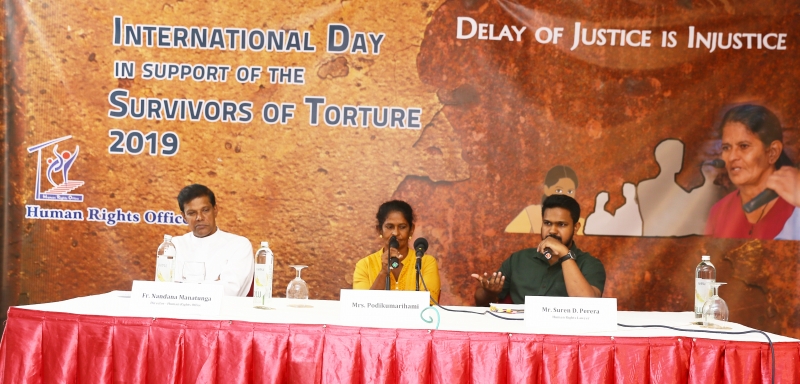 Human Rights Office in Kandy (HRO), Sri Lanka, focuses on access to justice for prisoners with fabricated charges, who are detained without trial or are awaiting trial, or who have experienced other human rights violations while detained. They work directly with victims/survivors and engage with many stakeholders on different levels. HRO not only helps prisoners gain access to justice, but also works to reform the justice system to help restore society's confidence in its impartiality and capacity. In 2019, HRO documented 97 cases of torture, illegal arrest, medical negligence, unlawful detention, police harassment, and arrest with fabricated charges and provided legal support to 88 victims. They conduct strong and influential advocacy that has led to several victories, such as the Ministry of Justice and Judicial Services Commission taking steps to expedite cases that have been pending for more than 10 years. In addition to their strong legal support/aid and strategic advocacy work, they facilitate a psychotherapeutic art program for prisoners called "Healing through Art". This program helps participants through cathartic expression. In 2019, this program was facilitated for male prisoners serving on death row.
Main photo: Red Sur Barranquilla.