13 November 2021.

This week a news item made the front pages of several national and international media. "The human origin of climate change is unequivocal and indisputable." The scientific community from the United Nations specialized in climate says so. This conclusion has long been known by many communities and peoples who live attached to the land and know that the earth is changing.
Perhaps this headline would not have been on the front page if it had not coincided in time with the UN Climate Change Conference of the Parties (COP 26), which this year was held in Glasgow, and brought together more than 130 Heads of State and Presidents to reach a new agreement to curb the consequences that this climate change is already having, where no one is safe. Although COP26 was scheduled to end on Friday November 12, negotiations will continue until the parts reach an agreement with clear commitments to limit the increase in global temperature to less than 1.5 degrees.
As in everything, in that "nobody is safe" there are countries that are suffering major consequences, despite that they are not the ones producing more pollution. It is in the Global South of the planet where many of these countries are located. According to the interim report of the Intergovernmental Panel on Climate Change (IPCC), extreme heat, floods, famine, and migrations are some of the events that are escalating. For example, with 1.5 degrees more, the populations affected by the floods in Colombia, Brazil and Argentina will increase by 100-200 percent and up to 400 percent in Peru.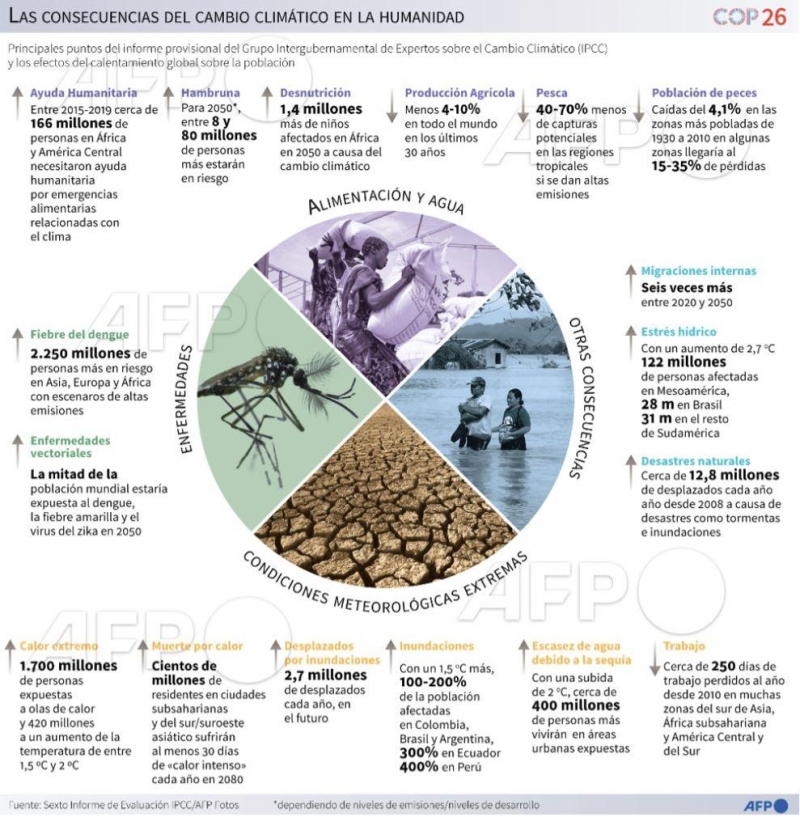 Diana Villalobos is Director of Consultoría Técnica Comunitaria, A.C. (CONTEC), a Mexican organization which provides technical assistance to indigenous communities to face, above all, the problem of deforestation in their territories. On another hand, Danilo Rueda acts as Executive Secretary, Director and Member of the board of directors of the Inter-Ecclesial Commission for Justice and Peace, which promotes human rights in Colombia, supporting organizational processes related to the defense of the territory.
Both share the challenges faced by the communities they support and how climate change is influencing the defense of human rights in their countries.

Which are the climate challenges that the communities you support are facing?
Danilo Rueda (DR): The first challenge is to strengthen the coping towards the intensive deforestation of collective territories in Curbaradó, Jiguamiandó, Putumayo and meta. This is being addressed through territorial harmonization by indigenous peoples, by black communities with environmental guardians and the construction of the forest initiative of memories, that are facing armed dynamics that support these deforestation processes.
Diana Villalobos (DV): Indigenous communities have no legal recognition, but they live in forest areas, so in the trials they follow, and we support as organization, it is intended to stop the legal logging from those who acquired forest use permits. This is causing them a lot of damage because the legal logging does not take care of the water and there are many affectations to the environment. In addition, there is a serious problem of clandestine logging related to organized crime. This is carried out in very large areas; what they do is logger everything down and then burn that surface to cover the crime and say it was a fire.
What role do these communities and environmental defenders play in the fight against climate change?
DR: The creativity to promote their essence of identity from what they were born, because these original peoples do not exist without the land, and the land is water, forests, animals. Therefore, their creativity to resist, their creativity to continue dreaming what they are, and that what their existence is has a meaning not only for them but for humanity.
DV: The role of the indigenous communities is key; they constantly denounce the affectations produced by deforestations and the lack of action of the authority because there is no forceful action. Deforestation is a daily activity in areas already highly identified and indigenous communities are very vulnerable, given that they live in very isolated areas. This year we have denounced the problem during with three public hearings in which state and federal officials were due to participate and provide an answer to the problem.
It has been proved that rich countries are the ones that contribute the most to climate change, however, low-income countries are the ones suffering the gravest consequences. What do the communities you work with request to world leaders?
DR: Survival as a human species means becoming aware of our origin. And our origin is in the earth and in the water. The decisions that the leaders take, their omissions, their tolerances, their blindness, or their deafness will have serious consequences. Not only for the groups that are already impoverished, but for the future generations to whom they are inheriting their exercises of power in the name of democracy. It is a matter of the human species and if that is unknown, we will all fail as a project of humanity.
DV: That they respect the international agreements that Mexico has signed. We ask that they, at least, abide the existing rules. If there is clandestine logging, it is because there are black markets absorbing all that wood. We ask the global leaders that there really take action over climate change because this is going incredibly fast.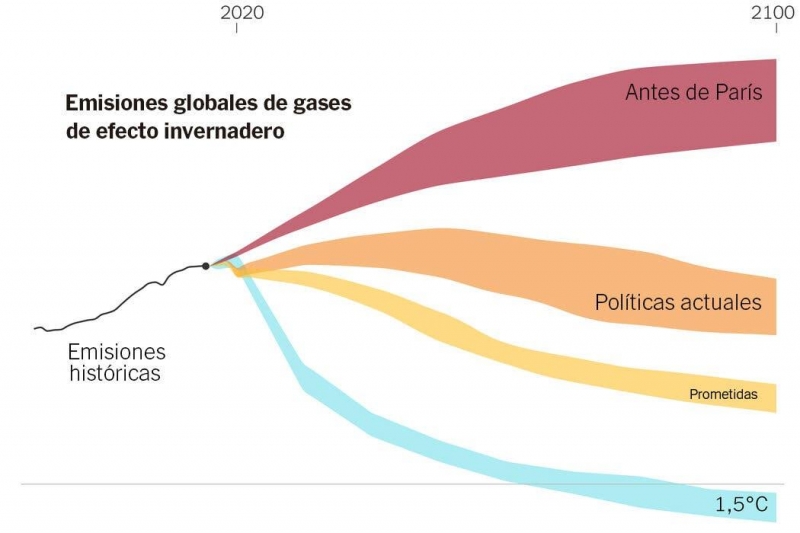 We are facing a new negotiation after the Paris summit, where clear accountability mechanisms were not reached. What kind of agreement do you expect to be reached this time and how do you think it can affect Colombia and Mexico?
DR: I think that unfortunately we're going to get back to the same thing. What is happening with humanity and the citizen power? It is more in our hands than in those who exercise authority from the government, the legitimate authority is in the citizen. Most of us believe in peace. Why don't we join in this commitment to humanity? It's time to stop. I believe that the summits have already had a limit, now it is up to us citizens to exercise an active role without violence, with creativity to overcome this environmental crisis through the exercise of a conscious citizen power.
DV: Everything is going fast, very fast. The global leaders themselves are already finding that the problems related to all the planet have its own limits, but this is not unlimited. Maybe it's utopian, but I would expect them to curb all these big product markets that are being sold in the world. There should be a more reasonable planning and stop the way it is working now, because that is going to lead us to generate more and more damage to the planet and therefore also ourselves.
What can citizens do?
DR: Conscious power means recognizing that we are nature, that we are power. Citizen power is the power of the common good. Today the challenge is how we respond to this manifestation of a deep crisis and the answer is whether that conscious individual power joins other conscious powers. It is an exercise of an encounter of lonelinesses, it is the being in ourselves that comes together to build a life project and this is a political project; it is a project that modifies relationship with consumption, that somehow returns us to sacralize and thank the existence of a tree, of an animal; to be grateful for what we eat; to become aware that every time we throw away some food, with that waste we are propitiating the destruction of our own life.
DV: Everybody, we all have a co-responsibility with what is happening. There is a market and if we are consuming then we are encouraging that market. But the communities are not in the capitalist logic, they have another mentality and they are suffering the consequences of everything that we and others without the conscious of caring the earth are doing. So of course that as citizens we have responsibility, we should become more aware.

The Norwegian Human Rights Fund supports the work of these organizations, which are on the front line of the fight against climate change.
Cover photo: CIJP.