Photos by Mónica Orjuela.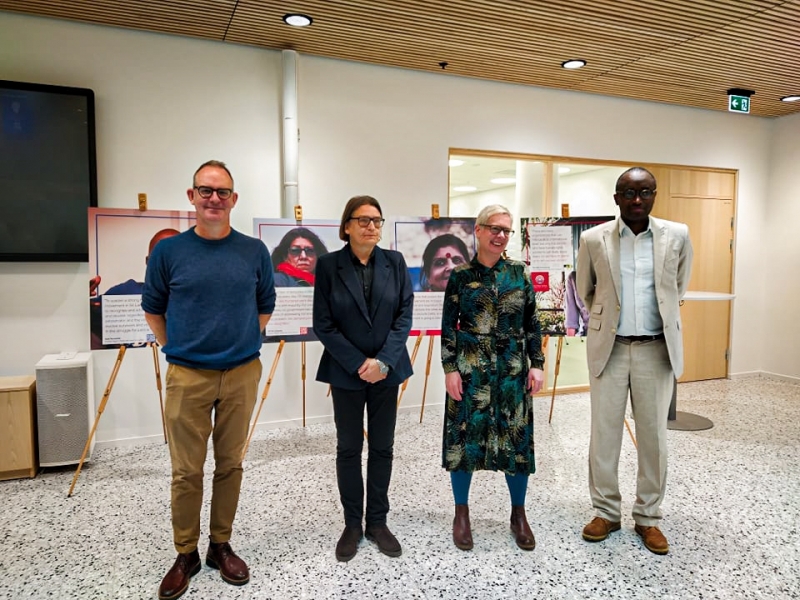 Over the last years, we have seen an increase in negative storytelling about human rights work and human rights defenders in many countries around the world. Human rights defenders are often portrayed as enemies of the state. Human rights defenders are accused of being negative to development if they protest against human rights abuses in relation to business projects. Human rights defenders are branded as foreign agents with a foreign agenda. Our aim is to change this narrative and show the positive force that human rights defenders are in the world today.
The exhibition, which has been exhibited at Domus Juridica at the University of Oslo, consists of six portraits of human rights defenders that are either working in organisations supported by the NHRF, or in our network. Many of the portraits also include a QR code, allowing visitors to scan the code and listen to the human rights defenders' "I Defend Rights" story. The idea behind the exhibition - as well as the I Defend Rights project - is to capture the vast diversity of human rights defenders and contribute to "changing the narrative" around human rights defenders.