Article from guest writer Yolanda Foster from Affected Family Forums (AFF). NHRF supports AFF's work for victims in the transitional justice process in Sri Lanka.
The government is still giving us no answers about where our children are
Enforced disappearance is a violation that has affected all communities in Sri Lanka and was a hallmark of security operations for decades. No one knows exactly how many people have disappeared but tens of thousands of complaints from victims' families have been made to local bodies. Women have been at the forefront of efforts to raise awareness about the need for truth about the fate and whereabouts of those missing but this quest has not been easy. Despite efforts to testify before government appointed Commissions such as the Lessons Learned Commission (LLRC) victims feel let down by the lack of state action on this issue.
Women have been at the forefront of efforts to raise awareness about the need for truth about the fate and whereabouts of those missing but this quest has not been easy.
Inaction has not been the only obstacle. Women activists have also faced reprisals including sexual harassment for campaigning on disappearances. Raising your voice - even if this is to find the truth about an individual case, an individual tragedy - has sometimes been treated as an act of defiant dissent. This is why collective action is important.
Historically women have been involved with the Jaffna Mother's Front and the Southern Mother's Front. Today a network of mothers has emerged across the north and east using direct action. Protest tents in a number of locations including Killinochchi, Maudankerny and Vavuniya have been established with women demanding answers about those missing. This February marked the one year anniversary of the women's tent protest and is a shameful indictment about the failure of the government to establish credible mechanisms to deal with demands for truth and justice.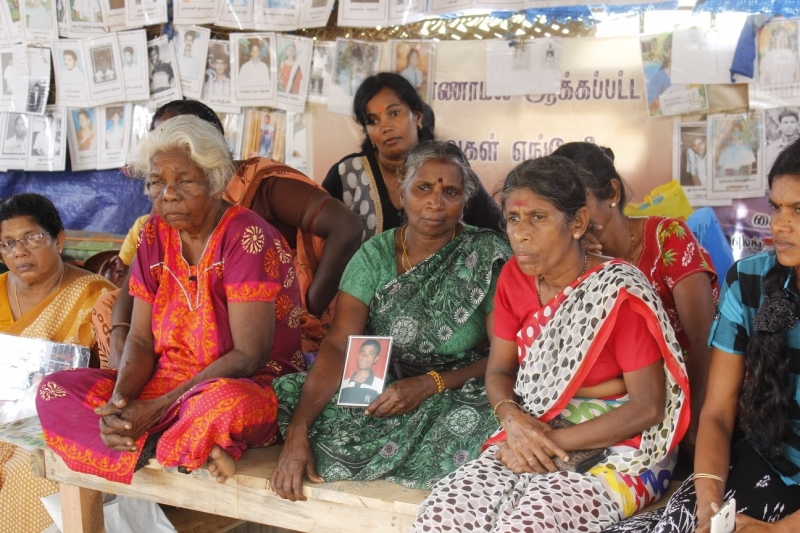 The role of the International Community
Frustrated by government failure, women have turned to the international community to take action on disappearances. A number of families have shared their cases with the Working Group on Enforced Disappearances and a network of campaigners have lobbied the UN High Commissioner of Human Rights to push for truth, justice and reparations.
In my work with the Affected Families Forum we have explored opportunities for local activists to connect to international bodies. AFF has run training on the Universal Periodic Review Process in Geneva and explored how victims can access the UN Special Procedures. Members of the AFF will be monitoring the March Human Rights Council session hoping that member states will raise questions on the need for a proper mechanism to deal with disappearances. The Universal Periodic Review outcomes on Sri Lanka will be adopted in the March Council session.
Pain of Remembering
It is difficult to imagine anything more painful than the sudden disappearance of a loved one. The trauma of this event is not just the disappearance but the absence of a body or loved one to mourn. When a small group working with AFF first travelled to the North and East the scale of victims' trauma required the group to moderate its work and activities. The terrible pain of mothers means many victims are simply overwhelmed with grief and deserve psycho-social support in ways that a tiny organisation cannot provide.
Given this trauma AFF has recognised the importance of supporting creative outlets for memory and in a recent meeting women engaged in drawing and design to reflect how they feel.
It becomes clear that for victims to feel more confidence they need to feel safe and one step forward is to make disappearances a crime.
It becomes clear that for victims to feel more confidence they need to feel safe and one step forward is to make disappearances a crime.
Make Disappearances a Crime
In 2015, Sri Lanka ratified the Convention against Enforced Disappearance. But it lacks the political will to make enforced disappearances a crime in domestic law; the proposed bill has been postponed twice.
For members of the Affected Families Forum, an important step towards non-recurrence would be for the government to acknowledge the scale of the problem. To build awareness AFF designed a leaflet highlighting women's search for the truth and targeted Sri Lankan Parliamentarians to enact legislation making enforced disappearances a crime in domestic legislation. Activities for the rest of the year include public awareness campaigns related to this.
Now the Sri Lankan government is presenting the Office of the Missing Persons (OMP) as a solution to the demands of the families of the disappeared. But many victims lack confidence it will deliver truth and hold perpetrators accountable. Members of AFF will be monitoring activities of the OMP and pushing for this to be an effective and credible mechanism.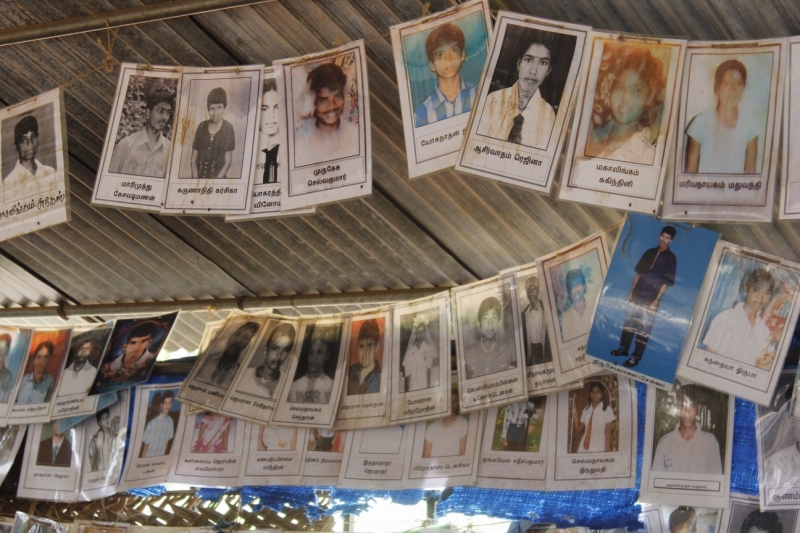 Opportunities and Challenges ahead for victims making justice claims
The landscape in post-war Sri Lanka remains fractured with divisions emerging around class, caste and identity politics. Reconciliation efforts have not delivered confidence to minorities yet to see any justice gains.
In the past women's groups have been able to unite collectively and there are great initiatives including recent civic activism on women's political participation. So far, a national victims' network mobilising on a common platform of truth and justice has yet to emerge. Perhaps the legacy of war and ethnic tensions means collective social mobilisation requires more time and support. The will is there and there are many brave and creative acts to campaign for truth. Mrs Ekneligoda's recent cursing of inept politicians outside the Fort Railway station and the year-long direct action by victims in the North indicate a vein of brave and resilient activism.
But a serious barrier to social mobilisation is trauma and the time and space to reflect on how to develop longer-term strategies. Donors to Sri Lanka need to invest more in psycho-social support for victims. In the meantime small groups like AFF will try to amplify victims concerns and engage in public awareness campaigns.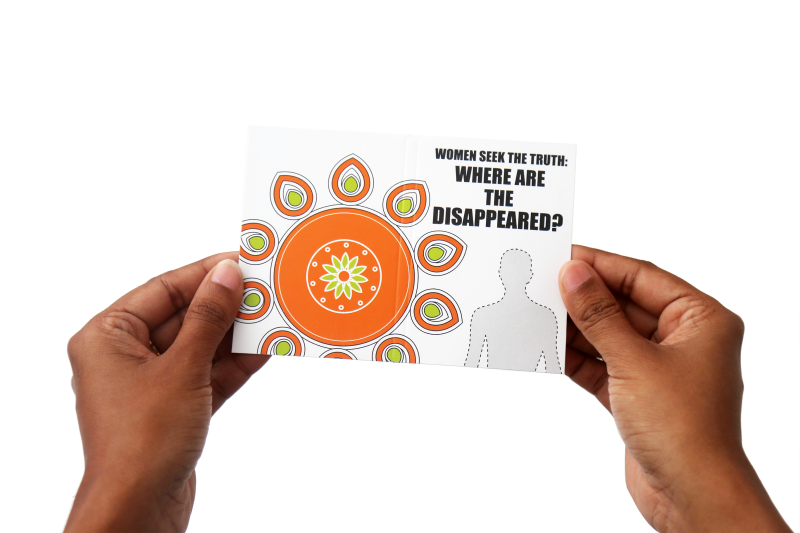 Yolanda Foster is a Visiting Fellow at the Centre for Women, Peace and Security which is based at the London School of Politics and Economics (LSE). Before joining LSE, she worked with the South Asia team at Amnesty International. In recent months she has been involved with human rights education and training with a small organisation called the Affected Families Forum (AFF) in Sri Lanka. AFF highlights issues affecting families of the disappeared in Sri Lanka.