Date and time: March 21, 2019, at 08:15-10:00
Venue: Professorboligen, Karl Johans gate 47 (at Universitetsplassen)
Organizers: Norwegian Human Rights Fund and Norwegian Center for Human Rights
Land and Environmental Human Rights Defenders
Everybody talks about the importance of sustainable development and reaching the SDGs before 2030. But what do we do when local people who stand up to ensure sustainable development – by defending their land and environment – are attacked, criminalized and even killed? What is the role of business, governments, and civil society in ensuring that defending the environment is safe?
Land and environmental human rights defenders (EHRDs) are living under increasing pressure from states and non-state actors. The situation for EHRDs was in 2017 described a "global crisis" by the special rapporteur for human rights and the environment. Since then, threats and attacks have increased at an alarming rate. The EHRDs are essential for the realization of the sustainable development goals within 2030. What can business, governments and civil society do to ensure safe working conditions?
The Norwegian Human Rights Fund, in cooperation with the Norwegian Center for Human Rights, invite you to engage in dialogue with our panel consisting of representatives from civil society, business, the Norwegian government and academia. Human Rights Defender Anne Lapapan Supamanta form the Assembly of the Poor will share her experience from working on land and environmental rights in Thailand – a country with growing interest for Norwegian businesses.
Breakfast will be served, and all are welcome!
Please register with info@nhrf.no by March 20th.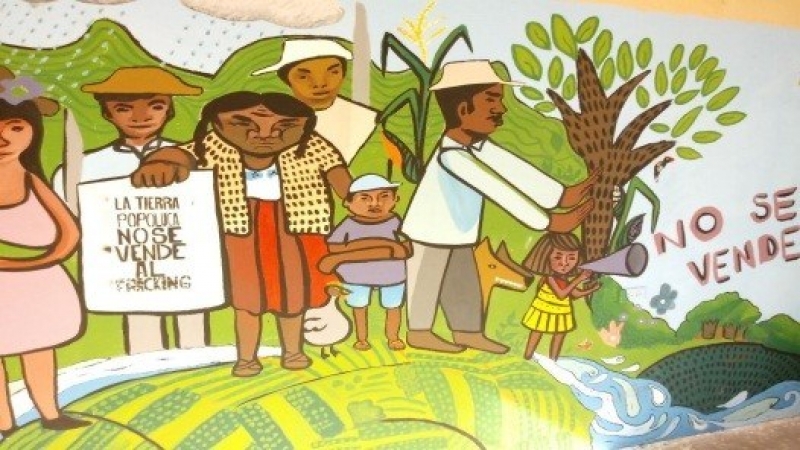 Program
Welcome by Executive Director of the NHRF Sandra Petersen

Defending Land and Environment in Thailand – challenges and opportunities of engagement with companies - Anne Lapapan Supamanta, Human Rights Defender from Assembly of the Poor.
The Norwegian commitment for Environmental Human Rights Defenders – Representative from the Norwegian government (TBC)
Panel conversation: What can civil society, businesses and governments do to improve today's fatal situation for environmental human rights defenders
Anne Lapapan Supamanta, Thai HRD from the Assembly of the Poor
Phil Bloomer, executive director of Business and Human Rights Resource Center, London
Representative from the Norwegian government (TBC)
Representative from Norwegian business Hydro
Moderator: Jemima García-Godos, Associate Professor at the University of Oslo and member of the NRHF's Advisory Board
Wrap up and closure by Kathrine Raadim, Head of the International Department, Norwegian Center for Human Rights.