"The Martin Ennals Foundation is proud to honor three Awardees united by their fight for justice and the fact that they are deprived of the right to express themselves. On the eve of the Chinese New Year, we hope this recognition of Yu Wensheng's work will shine a light on his achievements and help him regain the freedom he has lost" Philippe Currat, President of the Board of the Martin Ennals Foundation
Yu Wensheng, the Chinese human rights lawyer known for his courageous work for democracy in China, was awarded the Martin Ennals Award for Human Rights Defenders at a ceremony in Geneva on Thursday 11th February 2021. Wensheng was one of three finalists to the Award selected by a jury of ten global human rights organizations, together with Loujain AlHathloul from Saudi Arabia and Soltan Achilova from Turkmenistan.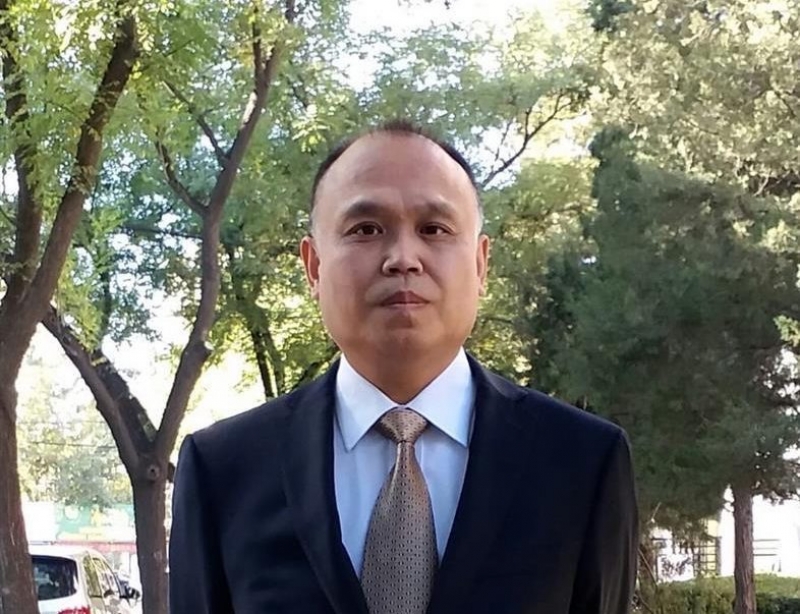 Yu Wensheng was detained in 2018 for his activism, and is currently imprisoned and deprived of medical care. Before his human rights engagement, Yu Wensheng was a corporate lawyer, a career he gave up to focus on human rights cases, which ultimately led him to speak out more broadly on the rule of law in China.
Over the past ten years, Yu Wensheng worked on several high-profile human rights cases, the best known of which is his defense of human rights lawyer Wang Quanzhang who was arrested in 2015 during a major crackdown on human rights, called the 709 Crackdown. Despite the risk of doing so, Yu Wensheng decided to take on the case. Wensheng also publicly advocated for constitutional changes and a revision of the legal system, such as the abolition of the death penalty and the introduction of a multi-party system in China.
As one of the best-known Chinese human rights activists, Yu Wensheng has faced the severest forms of repression by the Chinese state, including arbitrary detention, conviction during a secret trial, and expulsion from the legal bar. According to his wife, he is currently being held in solitary confinement, has been denied access to medical care and subjected to ill-treatments which resulted in his hand being crushed. In December 2020, a Chinese regional High Court upheld the four-year prison sentence against him. Ever since, his whereabouts are unknown.
"While the COVID-19 pandemic affects all of us around the world, human rights defenders are paying a particularly heavy price. In regions where human rights were violated long before the pandemic, this crisis served as a pretext to further reduce civic space. Today, more than ever, the City of Geneva stands by those brave defenders and thanks to them for their contribution to our common humanity" Member of the Geneva executive, Alfonso Gomez.
About the other Finalists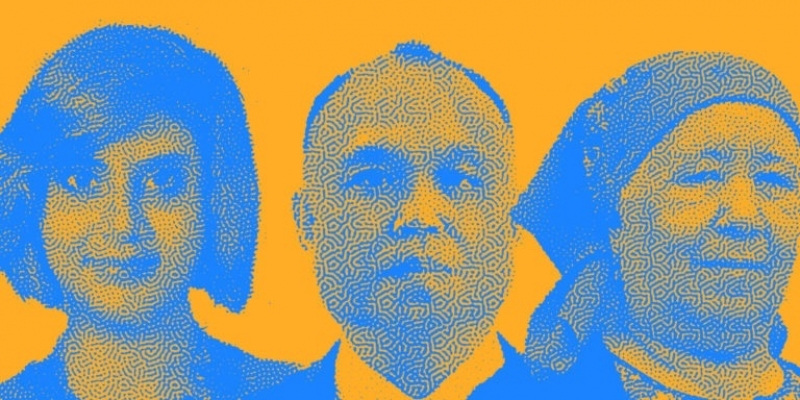 Three outstanding human rights defenders based in authoritarian states were nominated for the 2021 Martin Ennals Award for Human Rights Defenders. Laureate Yu Wensheng (China) and co-Finalists Loujain AlHathloul (Saudi Arabia) and Soltan Achilova (Turkmenistan) distinguish themselves by their bravery and deep commitment to human rights, despite the many attempts to silence them by their authoritarian governments.
Loujain AlHathloul is a Saudi woman human rights defender and leading advocate for the promotion of gender equality and women's rights in Saudi Arabia. Before she was arrested in 2018, AlHathloul was one of the key figures of the Women to Drive movement, which called for the abolition of the driving ban for women. She also advocated for the end of the male guardianship system in Saudi Arabia and planned to open a shelter for victims of gender-based violence. Loujain was imprisoned in 2018 on charges related to national security together with several other women activists. Tortured, denied medical care, and subjected to solitary confinement, Loujain was sentenced to 5 years and 8 months in prison on 28 December 2020. The pleasant news that Loujain was finally released from prison came on February 10, one day before the Martin Ennals Award ceremony.

Soltan Achilova is an independent photojournalist and reporter in Turkmenistan, exposing the many injustices and human rights violations people face in her country. Her work illustrates issues affecting Turkmen citizens in their daily lives such as food insecurity, forced and illegal evictions, lack of adequate healthcare and the discrimination faced by people with disabilities. Achilova has reported on these issues for more than a decade, filing articles and reports smuggled on to foreign-based media outlets. Despite the difficult circumstances and personal hardships, she continues to investigate and stand alongside Turkmen citizens.
Read more about the Martin Ennals Laurate and Finalists on the Martin Ennals Foundation's website.
Watch the full award ceremony here:
Feil: Ukjent youtube URL:
The NHRF is proud to continue supporting the Martin Ennals Foundation and their important work for human rights defenders.