For the next four years, Sandra Petersen will conduct a Ph.D. research project partly supported by the NHRF focusing on international support to human rights defenders. In addition to her research role, she will be working at the NHRF as a special advisor in a reduced capacity.
Sandra Petersen first started working in the NHRF in 2009 leading the work on Pakistan and India. In 2010 she moved into the role of the executive director and has for more than a decade been leading the organisation towards growth; both with strengthening NHRF's financial muscles to support frontline grassroots human rights organisations and defenders, and by increasing the organisational capacity from a two-staffed office in Oslo in 2010 to 25 people divided between the Oslo and Colombia offices - including team members and consultants in the US, India, Pakistan, Indonesia, Thailand and Mexico.
«It has been a privilege and an honour to be leading and developing the unique work of the NHRF working with devoted staff in support to frontline local human rights work, defenders and networks in very challenging circumstances. I am so pleased to be able to continue to be a part of the NHRF team and support the new executive director, now in a new capacity and role and further develop international support to frontline human rights defenders" Outgoing Executive Director Sandra Petersen
What are the major changes you have seen in the human rights situation globally the past decade? What have been the challenges, and more importantly – what are you hopeful for?

Well, I think that this last decade has been a period that many in the human rights movement has analyzed and experienced as a dark and volatile period. The NHRF has with great sadness and distress experienced that it has become more difficult in many countries to support organisations as new cumbersome laws on registration of organisations have appeared and we also see new challenges in terms of criminalisation and slander campaigns against defenders. I would say it has been 10 years of a rapidly changing context for human rights workers and work. I would also point to more civil society and human rights organisations in many countries and more cooperation between different movements and struggles. It is also a trend now that international organisations are increasingly seeking partnerships and support to regional, national, but also more local level work when it comes to accountability, equality and protection of human rights defenders work. It has been inspiring to see many new groups and young people with creative approaches that are taking to the streets around the world over the last years that call for change and justice. These are signs of hope I think and I observe that many of the defenders we continue to support have hope and believe that they can make a difference in very complex situations.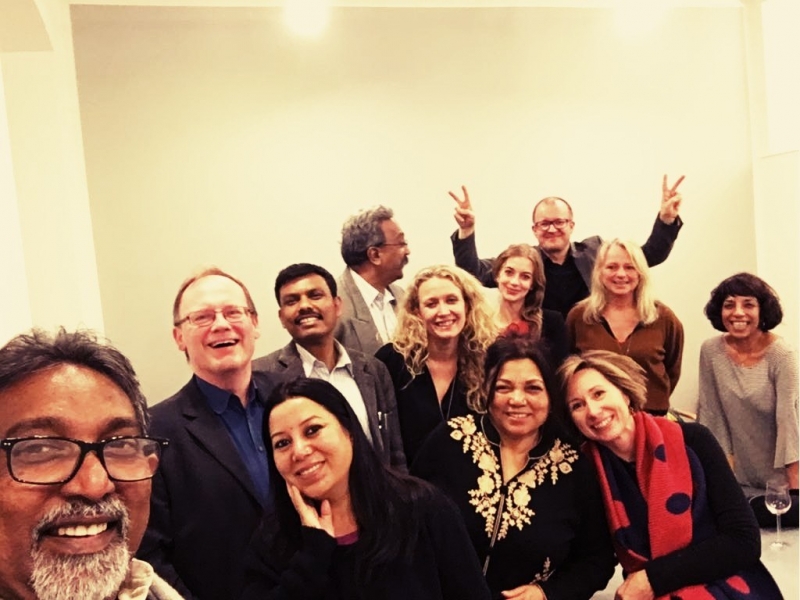 How do you feel about leaving the position as executive director of the NHRF, and what have been the major highlights during your period?
It is very hard to summarise twelve years, but I can say that each day has been very different and there has never, never been a boring day. For me being trusted with a lot of space from the board and donors, being able to pilot projects to be able to test new areas, to deepen growth and work closely with our grantees and partners has been immensely fulfilling. Important strategic decisions such as continue to support the fight against impunity, step up our work on labour rights and land and environmental rights, as well as expanding support in terms of protection of human rights defenders have been so wonderful processes to be a part of. New areas such as working with hope-based communication, the I Defend Rights project, building targeted strategic alliance work with UN mechanisms and supporting exchange between human rights defenders across countries, has been some of the things I think have been important to meet the need of the day.
Being able to observe small and big results and changes our partners and grantees report on in spite of such hardship many of them work under, such as law changes, growth in organisations, numbers of defenders that have been better protected and linked to other groups, and that defenders express that they feel solidarity. I am proud that the NHRF has increasingly been focusing on prioritising resources to frontline women lead grassroots human rights organisations.
Lastly, I would say the establishment of the Colombia Office in 2020 before and under the pandemic has been an enormous achievement with having twelve people employed there. I am confident that the support that will go from that office to human rights work in a very timely period in the country's history, will have an important impact for human rights and indigenous movements, and in support to people affected by the armed conflict, by inequality and for those working for protection of the environment and against deforestation.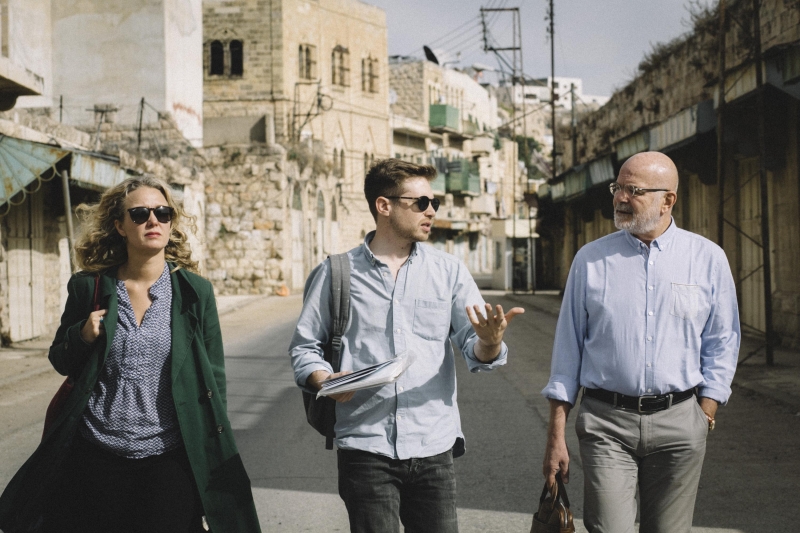 "Our actions should be well founded in knowledge. I am looking forward to the next four years, for this "deep-dive" into research, and to continue to work with the amazing NHRF team and new executive director, Ingeborg Moa!"
Although you are stepping down as executive director, you will keep working with the NHRF in a different capacity. Can you tell us more about your future role in the NHRF, and how your research project will contribute to our overall work to support human rights defenders?
I am extremely grateful for the board of the NHRF that supported me when I made this decision and when I expressed a desire to deepen my knowledge, and the NHRF's work on protection of human rights defenders. The project is partly funded by the NHRF and by the Norwegian Research Council, and will be undertaken at the Norwegian Center for Human Rights at the Law Faculty, University of Oslo. I will seek collaboration with international universities and hopefully contribute to new partnerships. The primary goal of this research is to make an important contribution to future policy outcomes by providing empirical knowledge and comparative analysis of international and in particular Norway's role in efforts on human rights defender's protection. This will be shared within institutional structures here in Norway as well as internationally. The Ph.D. seeks to highlight best practices, lessons learned, as well as to try pointing to areas for improvement. Importantly, it aims to understand how human rights defenders in a selection of countries perceive international efforts to support them. Central to this analysis will be to understand possible new needs including effects of COVID-19 and the rapidly evolving technology and digital developments that can affect defenders' safety and security. I think this is immensely important for all of us that wish to support human rights work and defenders' role in these efforts. I deeply believe in a combined practitioner and academic approach to our work. Our actions should be well founded in knowledge. I am looking forward to the next four years, for this "deep-dive" into research, and to continue to work with the amazing NHRF team and new executive director, Ingeborg Moa!