The International Human Rights Law Clinic (IHRLC) designs and implements innovative human rights projects to advance the struggle for justice on behalf of individuals and marginalized communities through advocacy, research, and policy development. Examples of the clinic students' work includes representing Colombian victims of paramilitary violence before U.S. courts and advocating for victims of crimes of mass atrocity and human rights violations in international tribunals around the world. Executive Director of the NHRF, Sandra Petersen, is looking forward to work with the Clinic:

"The NHRF is looking for meaningful connections for our grantee partners; to help bring them together with people and organizations who can help reinforce and support their work for greater impact. Our collaboration with the Berkeley International Human Rights Law Clinic helps us achieve this by partnering our grantee partners with the next generation of human rights advocates, who can offer strategic legal support that will create tangible results that each can use to further their work and experience." Sandra Petersen, Executive Director, NHRF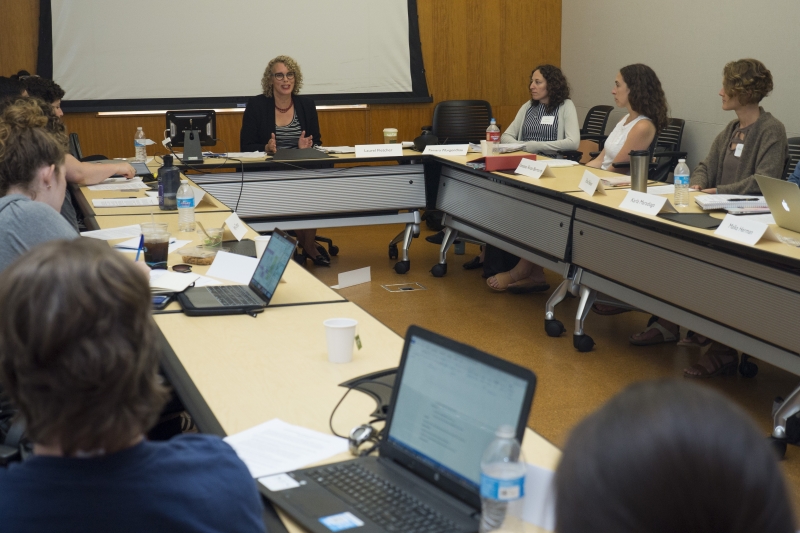 "Our collaboration with the Norwegian Human Rights Fund creates unique synergies. It enables the Clinic to fulfill its dual mission of serving the human rights movement and training Berkeley Law students by enabling our students to represent front-line human rights defenders who we wouldn't otherwise identity as partners. We are building a model that can be replicated and fill the urgent need to uplift and amplify the work of activists defending human rights." Laurel E. Fletcher, Co-Director of the International Human Rights Law Clinic
The NHRF is excited for this new partnership, and is looking forward to its future collaboration with the Clinic.