The report "Defending and protecting the defenders" is not officially attached to the Office of the High Commissioner for Human Rights, but includes reflections on Mr. Forst's work with HRDs in the past and highlights the most crucial issues for the future protection of HRDs.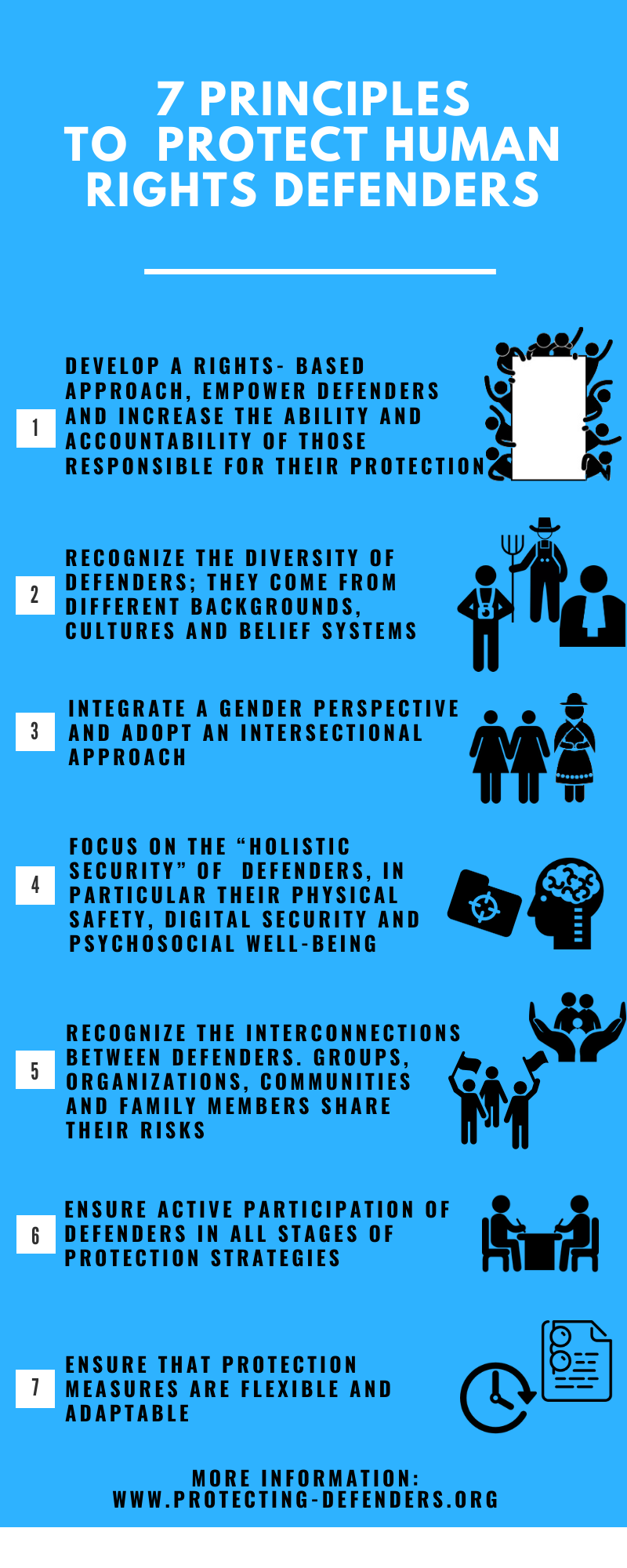 Human rights defenders often face stigmatization and direct attacks from authorities, business leaders or media owners, therefore Michel Forst points out the importance to acknowledge and safeguard the "right to defend rights". He pinpoints to his responsibility as Special Rapporteur to listen to the voices of defenders and make them heard, especially those with less opportunities to be heard on a national and international level. To make information on the protection of defenders as easily accessible and entertaining as possible, the Special Rapporteur, with the support of Norway, translated the Declaration into more than 50 languages and dialects and created different types of media content.

According to Michel Forst, special attention should be paid to different groups of defenders that often are confronted with specific risks, such as women defenders, defenders of migrants' rights, defenders working in conflict and post-conflict zones as well as child human rights defenders among others. Due to increasing threats produced by the climate crisis, the protection of environmental defenders is perceived as particularly important. Finally, the report does not leave the current health crisis produced by COVID-19 unmentioned. The introduction of emergency laws or a state of emergency in different states during these circumstances has the potential to significantly endanger the defense of human rights.
"Over the past six years, I have been able to get close to what some would call the soul, the essence of the defence of human rights. It is a cocktail of generosity, determination and courage that is constantly reinventing itself in the face of the obstacles and opportunities that arise." Michel Forst "Defending and protecting the defenders", May 2020, p.58
The video below is one of four videos developed by the former Special Rapporteur concerning human rights defenders. Watch it here:
Feil: Ukjent youtube URL: