The first annual HRPI survey was conducted in 2017, and the fourth HRPI survey was sent to NHRF's grantees in a time heavily impacted by the COVID-19 pandemic. We had already seen a deterioration in the human rights situation in previous years, with a 10 % increase in the perception of deterioration between 2017 and 2019. In 2020, the results suggest that the perceived deterioration of the human rights situation in the grantees' countries remains similar to last year (71 % in 2020, compared to 74 % in 2019). However, the results highlight a worrying trend we have observed during the pandemic: 76 % of the grantees reported that there have been changes in laws and/ or policies that affects the civil society in their countries - a spike of 17 % from 2019.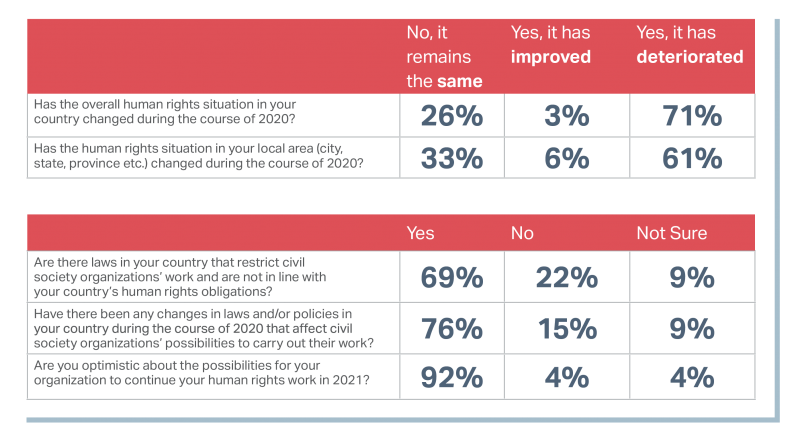 However, 92 % of NHRF's grantees are optimistic about the ability to continue carrying out their work - the highest percentage ever measured in the HRPI's history!
Main photo: Centro de Derechos Humanos Digna Ochoa A.C., Mexico.