"I've always been struck that when conflict or violence erupts — every society has these women in them that emerge on the front lines. It's very lonely work. It's very dangerous work. Not everybody runs to the problem. On the one hand, what these women are saying and doing is extraordinary and unique in their setting. On the other hand, there's something incredibly universal about it."
- Sanam Naraghi-Anderlini, International Civil Society Action Network (ICAN).
Women, in all their diversities, can always be found at the front lines as Sanam writes. They are not only organizing for women's rights, but for a future free from violence, for equality and security for all. Because women fill a multidimensional role in society, they have the knowledge and experience to craft meaningful and sustainable solutions for peace and to crack some of society's toughest challenges. The world just needs to listen and balance the distribution of power.


Interview with Horia Mosadiq on the continued struggle for the future of peace in Afghanistan - Women's participation in the peace process.
"This is the cause I believe in, and I would do anything to keep it alive" Horia Mosadiq, Founder of Safety and Risk Mitigation Organization (SRMO).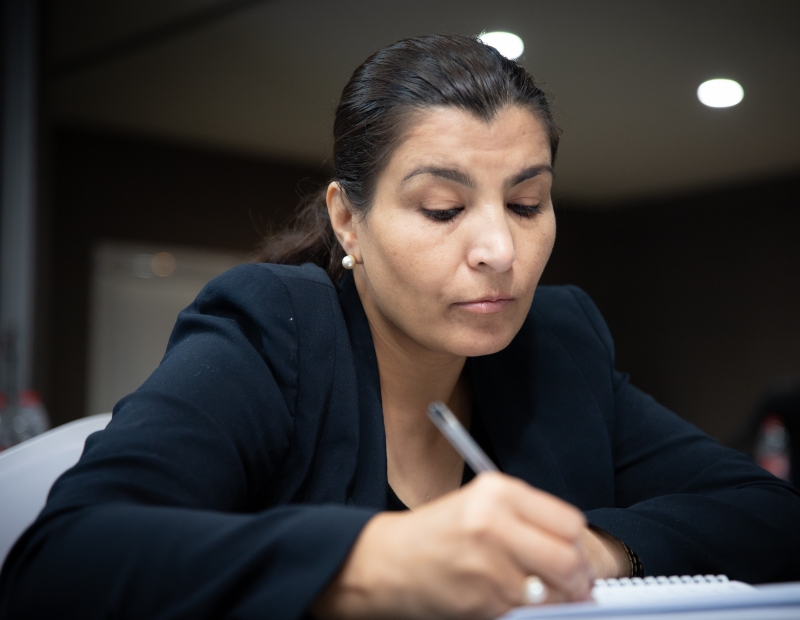 Horia | I am privileged that I am working with a big group of other committed women and men who put their lives on the line to stand for the rights of others.
NHRF | What are the key challenges, apart from the Taliban's resistance and hostility towards women's inclusion, in bringing equal and diverse representation of women to the negotiating table? How can/should States like Norway take action to support their inclusion? What would a bold State action look like for the women in Afghanistan?
Horia | So far, the main challenge to the inclusion of women is coming from the Taliban. In discussions we had with the government negotiation team in Doha, we were told that in the past month the Taliban keeps avoiding women delegates and they are not even talking or greeting with them. The other problem is with the Afghan government that is not including members of CSOs and women's groups in the negotiation teams. A country like Norway, which is one of the key players in the Afghan-Taliban peace talks can put pressure on both sides to make sure women rights activists and members of CSOs are included in the peace talks and must have access to the negotiating teams. A bold state action must be a public statement by the Norwegian government in support of inclusive peace and meaningful participation of women and members of CSOs in the peace talks.
NHRF | WHRDs have been made extremely vulnerable due to the Taliban's threats and government inaction to investigate and prosecute. There is likely a strong need for psychosocial support to WHRDs, are there significant gaps in access to such healthcare services for WHRDs in Afghanistan? How are WHRDs responding to the increased threats? What are their most urgent needs?
Horia | WHRDs are extremely vulnerable and there's continued pressure on them due to increased threats and attacks. This also results in psychological pressure for them. There is a significant gap in healthcare services particularly in the provinces where access to health is scarce. WHRDs do not have any other means to respond to increased threats except to approach members of the HRDs Protection Committee including SRMO for assistance.
In my recent discussions with WHRDs, we identified the following urgent needs:
Fundraising for the establishment of a trust fund for HRDs protection, because at the moment we do not have any funding to provide for HRDs/ WHRDs at risk.
Need for more security training for WHRDs so they can create mitigation strategies and to create a better coping mechanism and enabling environment for them.
Need for stronger pressure on the Afghan government to do more to protect the HRDs/ WHRDs.
Need for international donor's pressure to allocate funding for the protection of HRDs/ WHRDs and CSO members, particularly for organizations that have the experience and expertise of working and protection of HRDs/ WHRDs.
Women have to stay united and have to build stronger networks and coalitions. We have to work on a common agenda and don't get distracted by others as there are people who are trying to distract women from their cause.
Interview with Munaza Hashmi on gender equality and women's security in Pakistan
"What we face from domestic life to professional life; there is always gender discrimination against women/girls [and] such behavior bounces back with the motivation I felt to start working for gender equality". Munaza Hashmi, Encourage the Human Development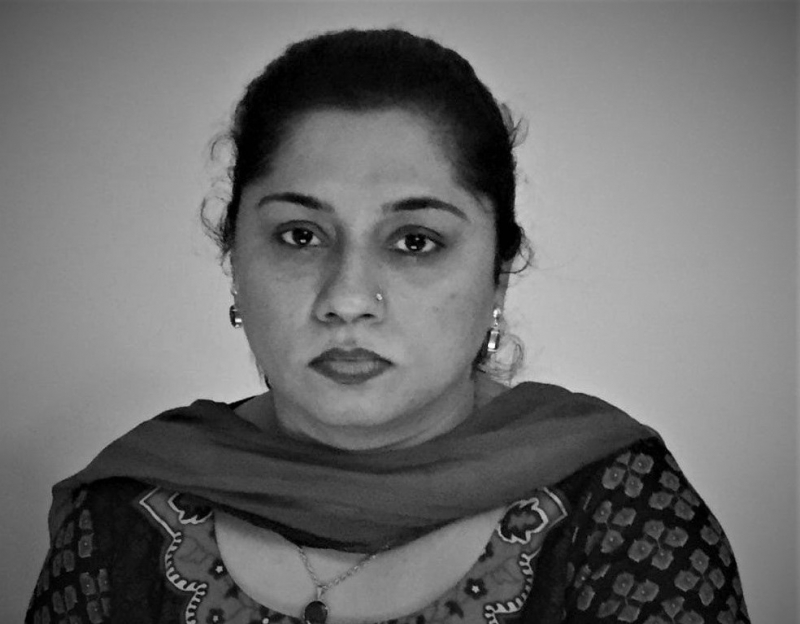 NHRF | In the labor contexts you're working in, what have been the most significant issues for women's labour rights that you're addressing and how has the pandemic impacted those issues? What new issues surfaced from the pandemic – at home and at the workplace?
Munaza | Women's labor is mostly not registered in the workplace, especially in factories and in brick kilns. In the workers' register, it is the man's name that is registered for the whole family, leaving women in the group without their name. So, we can say women are working as invisible workers and paid much less comparatively to men.
NHRF | Women's political participation at the local levels has been found to be extremely important for closing gender gaps and leading to better protection for women and their rights – how would more women in political leadership impact the situation for women in your local contexts?
Munaza | Until now women's political participation at local level is not so mature enough to affect the decision making even on local levels. But it is the start, and we are hopeful. The reason for the ineffectiveness is the social taboos, gender bias and illiteracy of the women as well. There is an entire need to create awareness with women of the power of their participation through workshops and informal and formal meetings, to push them to work for women's rights and women empowerment in their respective constituencies.

NHRF | What are the key issues for women human rights defenders in Pakistan and how do you support them in your work?
Munaza | Religious extremism for all human rights defenders and for women human rights defenders gender bias is an additional barrier. There is a small network, which was established in Pakistan, of civil society fellows and, as advocates, and we have to seek the legal shelter for humans as well.
NHRF | What is the most urgent work that needs to be done to close gender gaps and make women safer and more equal?
Munaza | Strong implementation of the laws because we have plenty of legislations but for the sake of documentation not for the implementation. And I will strongly recommend the appointment of higher position be persons who are gender sensitized.
NHRF | How can international solidarity and support from States like Norway with commitments to gender equality, WPS, and SDG 5 impact your work - or gender equality work on a national level – and what should their role be? (I'm just leaving this open for you to answer on any level you want or think is most important.)
Munaza | There is a need to link our local level work with international movements and human rights activists which will not only give the sense of protection to rights activists but also exposure to local activists as well. The current situation in Pakistan is going to go from worse to worst as the attitude of the Government institution is more of a threat for the rights defenders.
Listen to the reflections of Zeenia Shaukat on the Women, Peace and Security agenda here: