Audun Halvorsen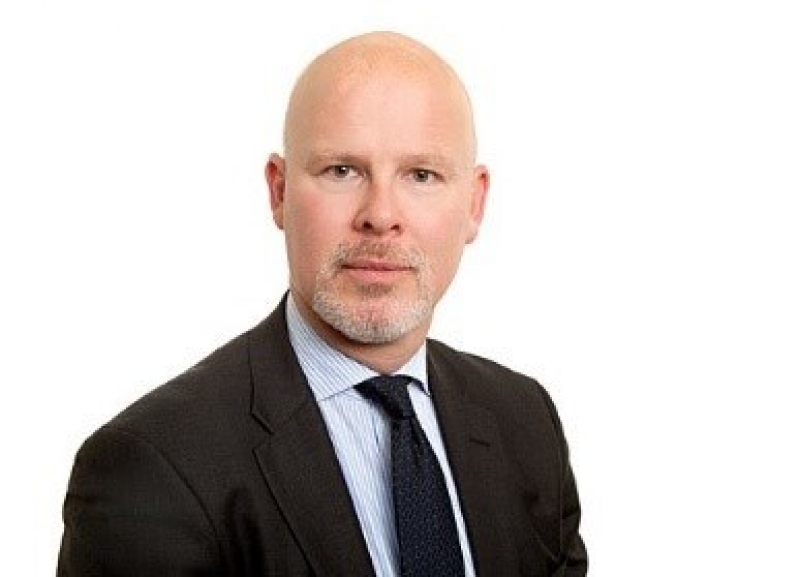 Audun Halvorsen (Norway) is a state secretary to the Norwegian Minister of Foreign Affairs. Audun Halvorsen has spent most of his career representing important positions in the Norwegian government and the Conservative Party (Høyre). He has previously served as a political advisor to the Minister of Defense, as well as political advisor on defense policy for the Conservative Party's Parliamentary Group. Audun Halvorsen has a Cand.Mag. Degree in Political Science, Public Law and Private Law from the University of Oslo.

Andrew Gilmour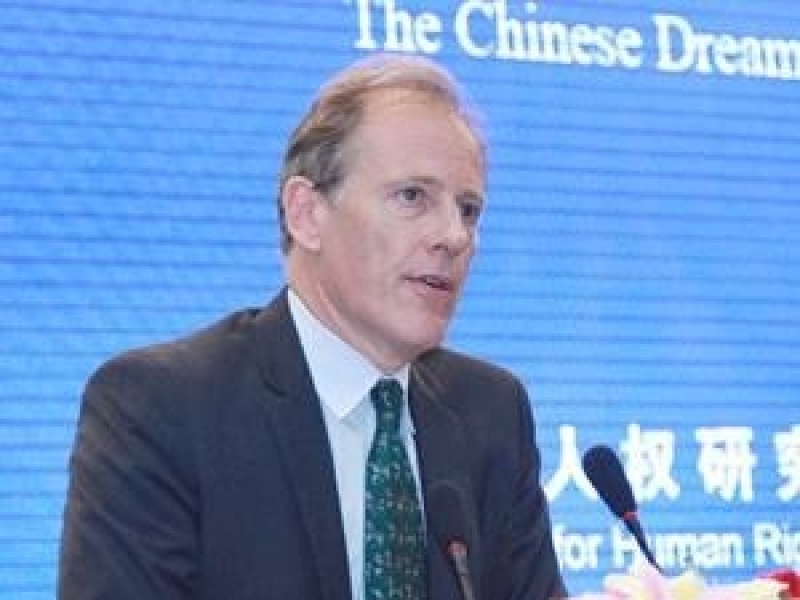 Andrew Gilmour (UK) is the United Nations Assistant Secretary-General for Human Rights since 2016. Since joining the United Nations in 1989, Andrew Gilmour has held a variety of positions, both at the United Nations Headquarters as well as in the field, including Afghanistan-Pakistan, Kosovo, Middle East and West Africa. In his position as Director for Political, Peacekeeping, Humanitarian and Human Rights affairs in the Executive Office of the Secretary-General, Andrew Gilmour was responsible for spearheading the implementation of the Human Rights Up Front initiative. Before starting in the United Nations, Andrew Gilmour was an adjunct fellow of the Center for Strategic and International Studies in Washington, D.C., and worked in the fields of politics and journalism.
Michel Forst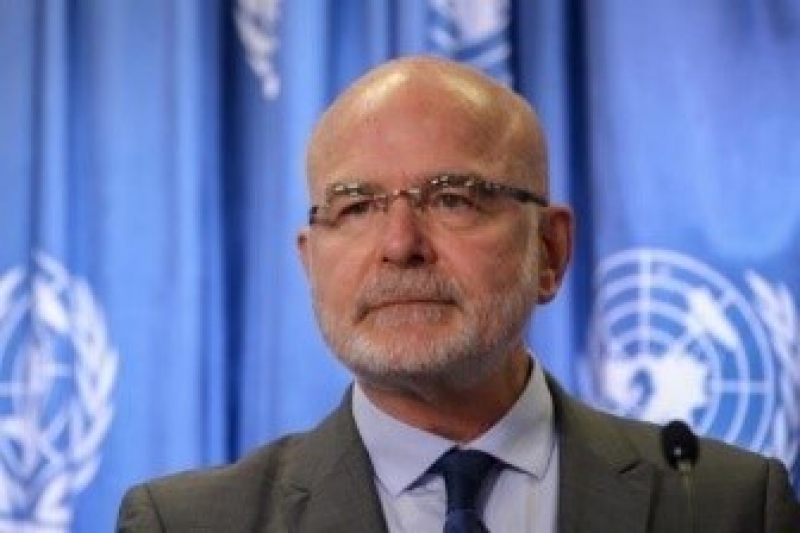 Michael Forst (France) is the United Nations Special Rapporteur of the situation of human rights defenders since 2014. Michel Forst has spent most of his life fighting for a fairer, more peaceful and equitable world. He has held a number of leading positions within the field of human rights, including the French National Consultative Commission on Human Rights, the Cimade (Comité inter-mouvements auprès des évacués), UNESCO, the first World Summit on Human Rights Defenders (Paris), and Amnesty International (France). From 2008 to 2013, Michel Forst was the UN Independent Expert on the situation of human rights in Haiti, and between 2012 and 2013 he was the Chair of the Coordination Committee of the Special Procedures of the Human Rights Council.
Mary Lawlor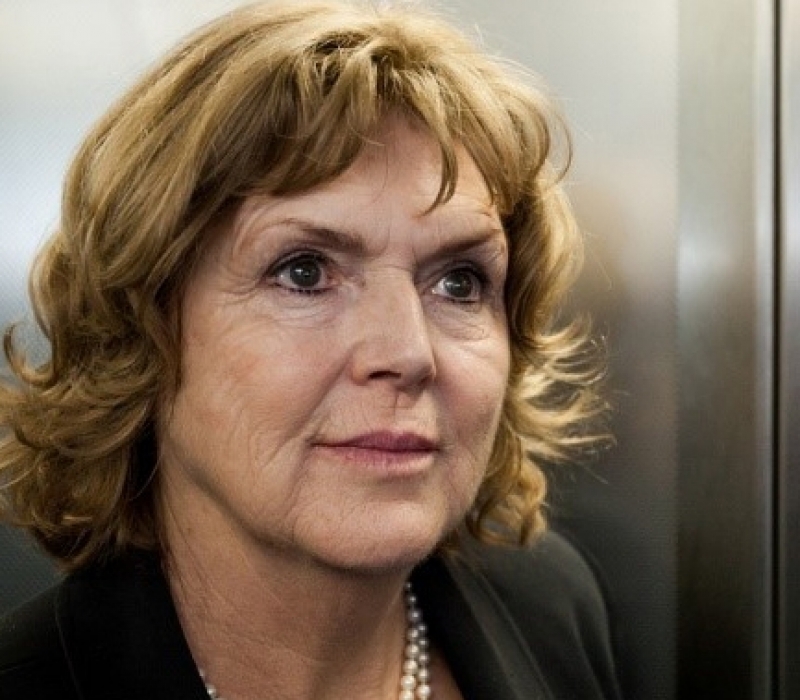 Mary Lawlor (UK) is the founder and board member of Front Line Defenders - the International Foundation for the Protection of Human Rights Defenders. She has a background of over 35 years' experience in human rights. Prior to Front Line Defenders, Mary Lawlor was Director of the Irish Section of Amnesty International from 1988-2000. She became a Board member in 1975 and was elected Chair from 1983-1987. She has wide experience of developing and sustaining a human rights organization. Mary Lawlor is an adjunct professor at the School of Business Trinity College, Dublin. Mary Lawlor has a BA in Psychology and Philosophy and post graduate degrees in Montessori Teaching and Personnel Management.
Alma Biblash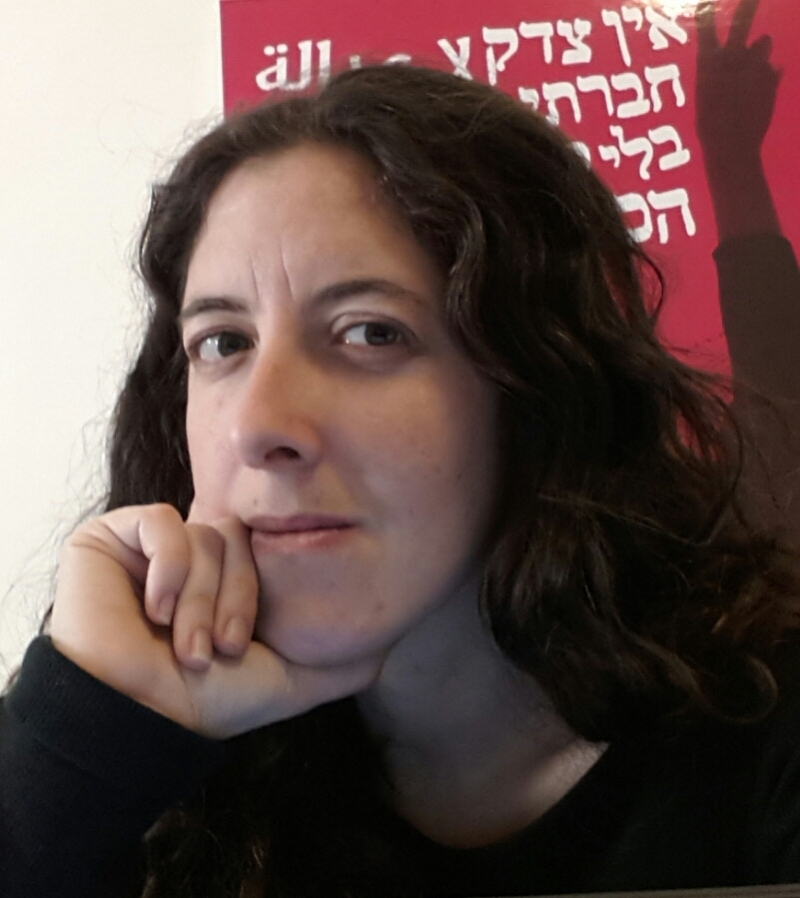 Alma Biblash (Israel) is the Executive Director of the Human Rights Defenders Fund. She has been highly involved since young age in anti-occupation groups such as the Sheikh Jarrah Solidarity Movement, the protest movement against the separation wall, and the Coalition of Women for Peace. Alma also has a blog at the critical independent site "Local call" (in Hebrew). The Human Rights Defenders Fund was established in 2011 amidst escalating violations of the rights of HRDs and restrictions on human rights organizations. They provide rapid, effective and professional support to human rights defenders in Israel and the Occupied Palestine Territories.
Mildrey Corrales Charry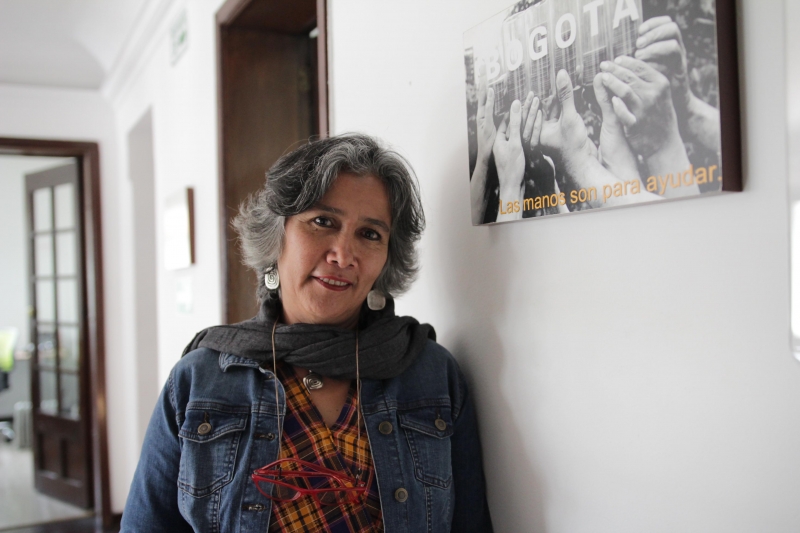 Mildrey Corrales Charry (Colombia) is the Norwegian Human Rights Fund's local consultant in Colombia since 2017. She is also the National Technical Secretary of the CCEEU (Colombia-Europe-USA Coordination), promoting and defending civil and political rights. Mildrey Corrales has extensive experience with national and international advocacy work related to the problematic situation of human rights in Colombia, regarding extrajudicial executions, forced disappearances, attacks against human rights defenders, and victims of violations of State crimes. She has contributed in the creation of dialogue between the Colombian government and human rights organizations, as well as in coordination of advocacy strategies before international protection organizations.
Mahmood Amiry-Moghaddam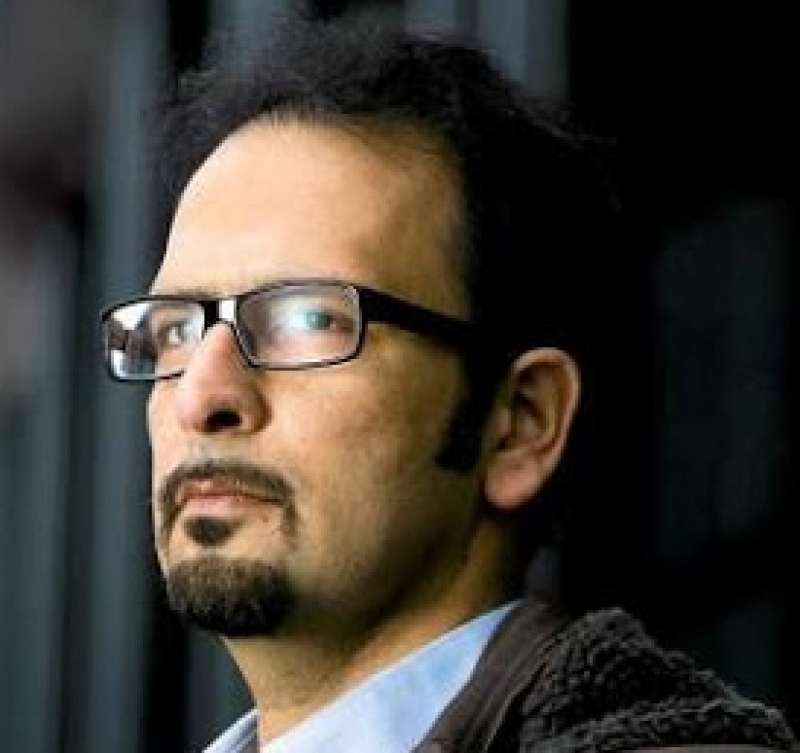 Mahmood Amiry-Moghaddam (Iran/Norway) is the co-founder and spokesperson of Iran Human Rights which monitors the violations of human rights in Iran. Mahmood Amiry-Moghaddam grew up in Kerman, south of Tehran in Iran and came to Norway as a political refugee via Pakistan in 1985. Amiry-Moghaddam is a doctor and studied at the University of Oslo. He later obtained a PhD at the Center for Neuroscience and Molecular Biology. In 2013, Amiry-Moghaddam was selected by an independent panel as one of the 10 "brightest minds" in Norway. Amiry-Moghaddam is well known as a defender of human rights and in 2017 he received the Norwegian Amnesty International's human rights prize for his work against the human rights violations in Iran. He works as a professor in medicine and head of the Laboratory of Molecular Neuroscience at the University of Oslo.
Horia Mosadiq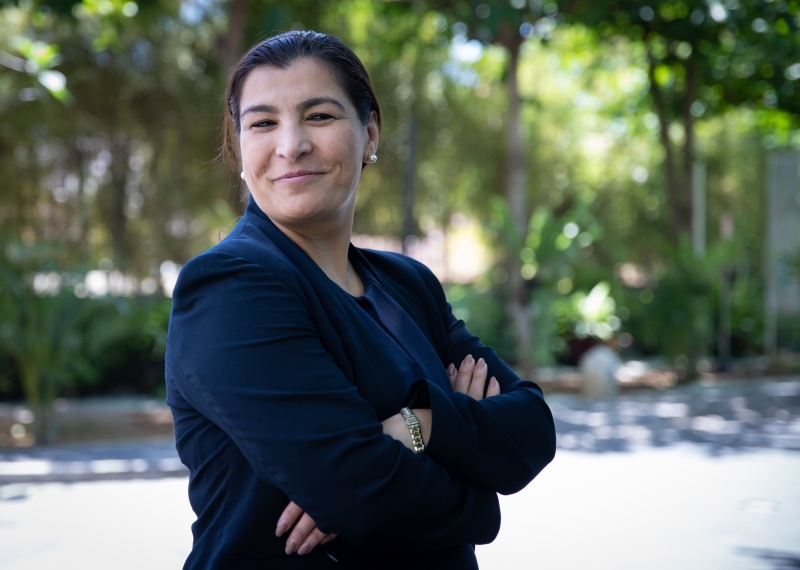 Horia Mosadiq (Afghanistan) is a human rights defender and journalist with more than two decades of experience from media, human rights, transitional justice and women rights in Afghanistan and the region. Horia Mosadiq is the founder of the NGO Safety and Risk Mitigation Organization (SRMO) which is mainly working with human rights defenders in Afghanistan to provide protection, build resilience and assist with risk mitigation strategies for grassroots defenders. Since 2008, Horia Mosadiq is working in Amnesty International as Afghanistan researcher. She has written over a 100 articles on human rights published by different national and international media outlets, and has been featured on BBC, Al Jazeera, CNN, to mention a few. Horia Mosadiq was awarded the national human rights award in Afghanistan in 2007 and was in 2011 recognized among the 50 bravest women of the world by Glamour Magazine in the UK.
John Peder Egnæs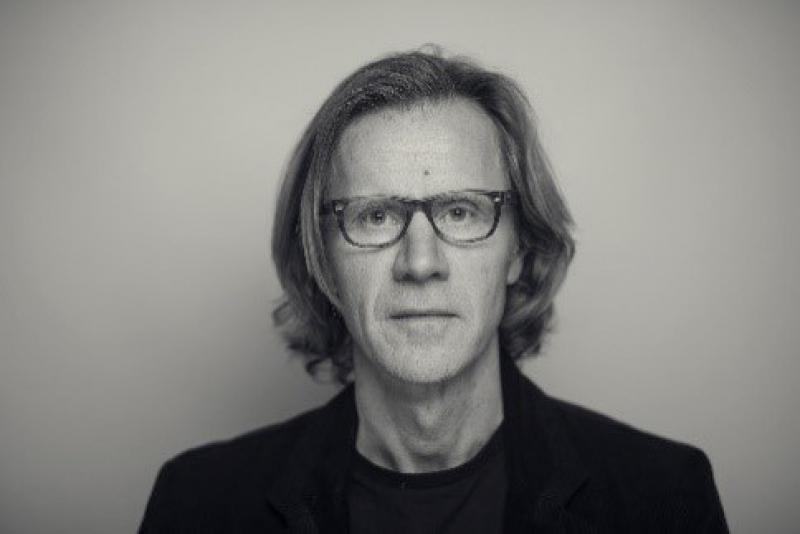 John Peder Egnæs (Norway) is the director of Amnesty International Norway. He has worked for Amnesty in various positions for almost 30 years, from Campaign Coordinator to Project Officer for Amnesty International's Human Rights Education Programme. Almost all his adult life, John Peder Egenæs has been advocating the rights of people who have been
forgotten, persecuted, or deprived of their right to freedom of speech by the authorities in their respective countries. John Peder Egenæs has an academic background in anthropology, in addition to practical teachers training.
Berit Hagen Agøy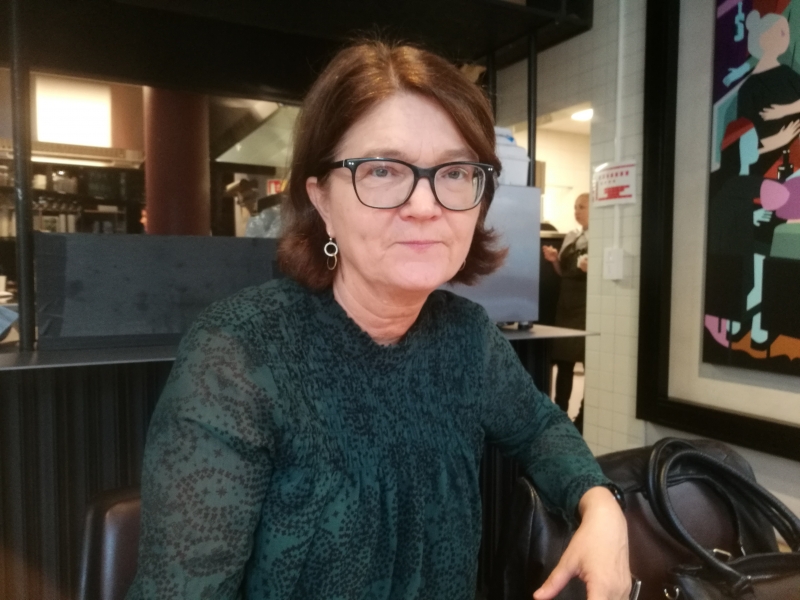 Berit Hagen Agøy (Norway) is the Secretary General of the Church of Norway Council on Ecumenical and International Relations (MKR) since 2009. The MKR coordinates and promotes contact between the Norwegian Church and foreign churches and maintains relations with international church organizations. Berit Hagen Agøy holds a degree in history from the University of Oslo and has previously worked as a teacher.
Morten Eriksen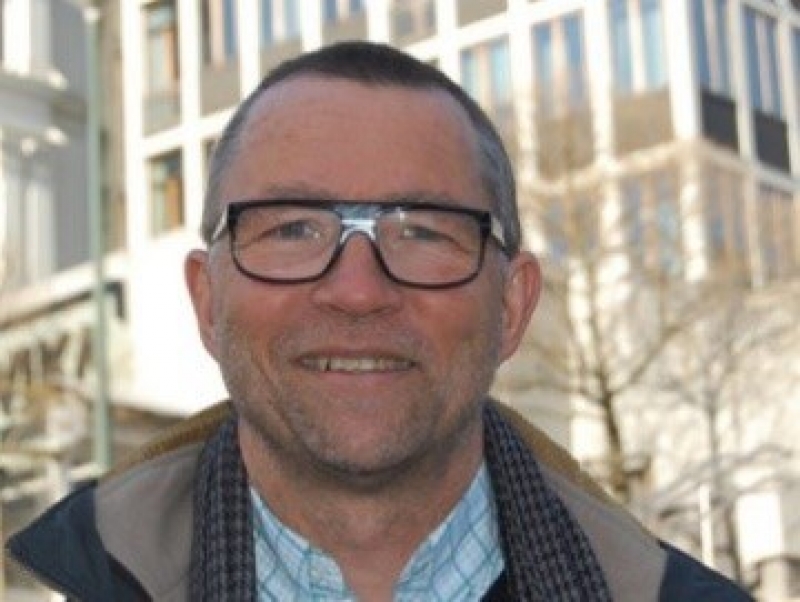 Morten Eriksen (Norway) is the CEO of the Atlas Alliance since 2013. The Atlas Alliance is an umbrella organization consisting of Norwegian organizations of people with disabilities, parents and patients that are involved in international work. They work for the fulfillment of the human rights of persons with disabilities in poor countries and for the improvement of their living conditions. Since the early 1990s, Morten Eriksen has worked with political dialogue and advocacy, including work at the Norwegian Folk High School, the 1000th Anniversary of the Norwegian Church and the Forum for Development and Environment. He also has experience from development cooperation through work in World Wildlife Fund (WWF) in Norway and from Kenya.
Gentian Zyberi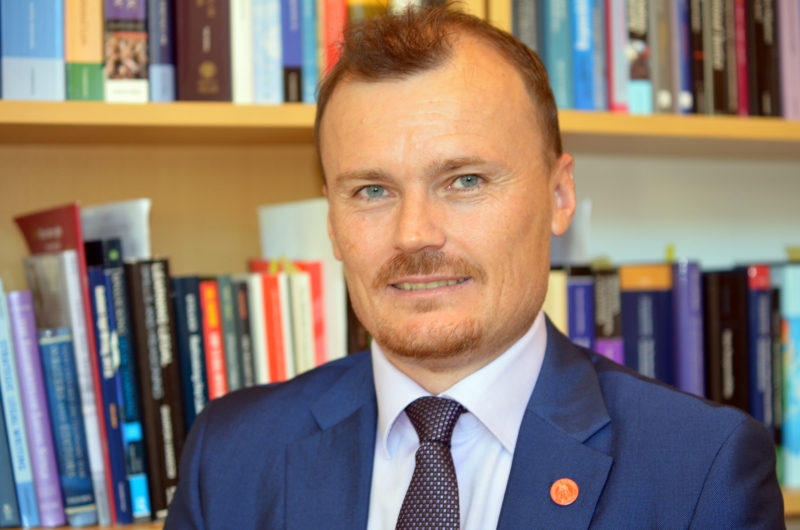 Gentian Zyberi (Albania/Norway) is the Head of Department of The Norwegian Center for Human Rights, since 2018. Gentian Zyberi is a professor of international law and human rights. He is member elect of the UN Human Rights Committee (CCPR, 2019-2022) and member of the Permanent Court of Arbitration, The Hague, the Netherlands. During the last 15 years, Gentian Zyberi has done research, published and taught in the areas of international human rights, international humanitarian law, international criminal law and public international law at different universities in the Netherlands, Albania, China, the US, and Norway.
Jan Egeland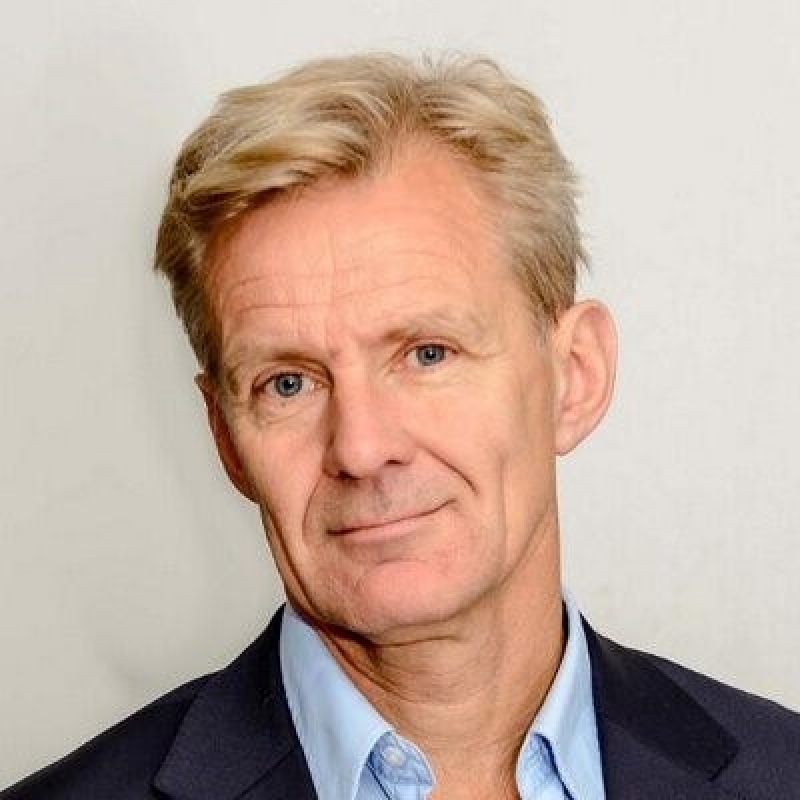 Jan Egeland (Norway) is the secretary general of Norwegian Refugee Council since 2013. As the UN Under-Secretary-General and Emergency Relief Coordinator (USG/ERC) between 2003-2006, Jan Egeland led international efforts to streamline relief in large-scale, acute crises. In this role he developed the 2005 UN reform of the humanitarian system. Jan Egeland was the Director of the Norwegian Institute of International Affairs (NUPI), before assuming the position of European Director at Human Rights Watch. From 1990 to 1997, Egeland was State Secretary of the Norwegian Ministry of Foreign Affairs. During the 1990s, he also served as the UN Secretary-General's Special Adviser on Colombia. Jan Egeland was among the initiators of the peace negotiations that led to the Oslo Accords between Israel and Palestine Liberation Organization in 1993. Jan Egeland was one of the key actors in establishing the Norwegian Human Rights Fund in 1988.
Thenmozhi Soundararajan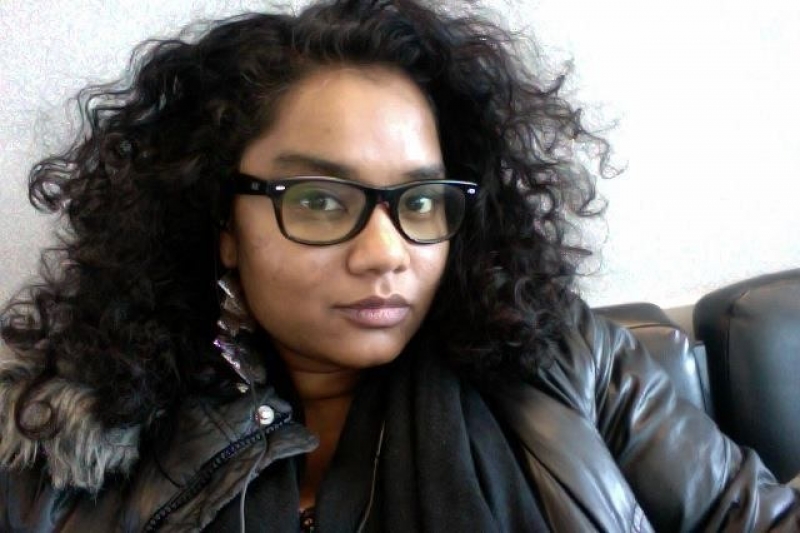 Thenmozhi Soundararajan (India/USA) is the director of Equality Labs, a South Asian organization that uses community research, socially engaged art, and technology to end the oppression of caste apartheid, Islamophobia, white supremacy, and religious intolerance. Thenmozhi Soundararajan is a New York-based transmedia artist and theorist. As one of the founders of community digital storytelling, Soundararajan has used narrative art and media to further social justice and human rights causes in the United States and abroad. Through art and activism, Soundararajan has brought together scholars, artists and activists to combat caste-based violence in the United States and India using transmedia narrative art through her project #Dalitwomenfight
Louis Bickford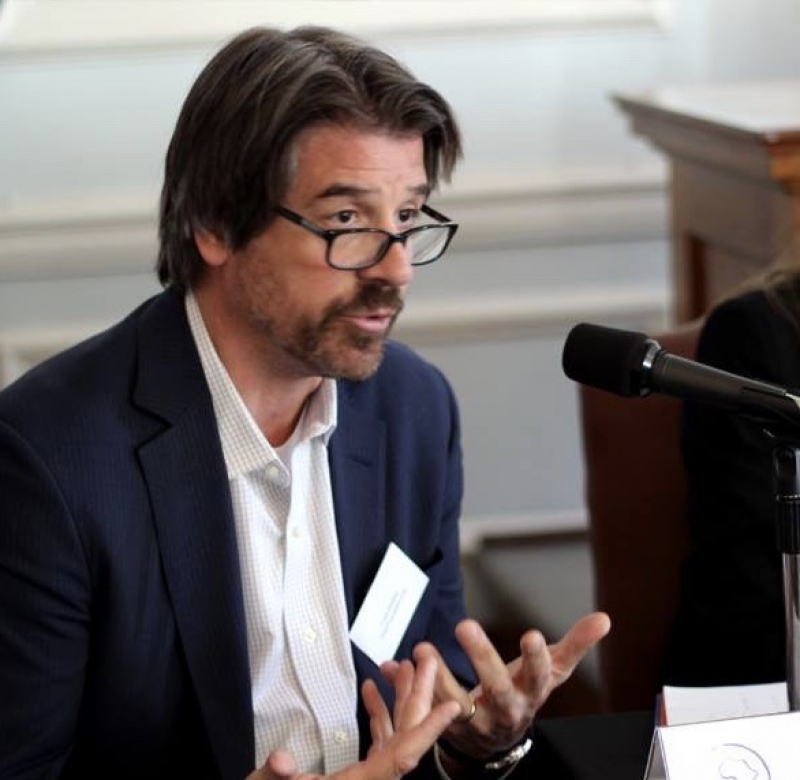 Louis Bickford (USA) is the CEO of Memria, a software and services company working with NGOs to use stories strategically and efficiently. Louis Bickford has worked in the fields of collective memory, human rights, and transitional justice since 1996, and has held executive leadership positions for over 15 years. Most recently, he managed the Global Human Rights program at the Ford Foundation. Before that, he worked at the International Centre for Transitional Justice (ICTJ), which he helped grow from a start-up in 2001 to an important international NGO. He later worked at RFK Human Rights. He has consulted with various national and international institutions in every world region. He is also an adjunct professor at Columbia University and NYU, where he teaches regular graduate seminars on human rights. He has a PhD from McGill University and an MA from the New School for Social Research, both in political science.
Emelie Wieslander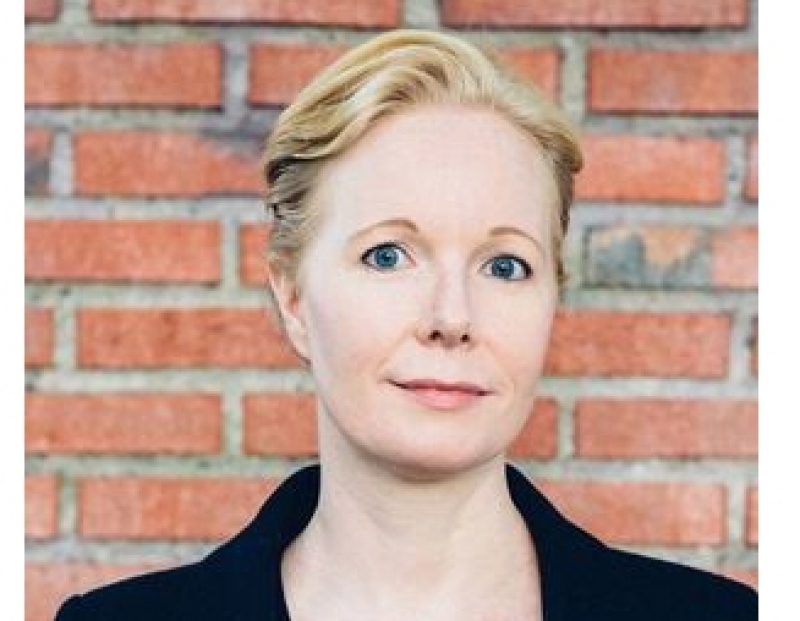 Emelie Wieslander (Sweden) is the project manager of the Malmö Rescue Archive and will be head of unit when the project goes into regular operation at the City Archives in a few months. Previously Emelie Wieslander has worked as a library leader and leader for several cultural meeting places in the city of Malmö, but the desire to return to her academic roots - political science and human rights - made the decision to start up this new operation easy. Human rights defenders, NGO's and artists/writers are the targets of systematic and strategic attacks around the world. Therefore, the city of Malmö in Sweden has initiated the creation of the Malmö Rescue Archives (MRA) – a safe haven for digital and analogue information produced or collected by human rights defenders, NGO's and artists/writers at risk due to censorship or lack of human rights. The aim of the MRA is to preserve an important cultural heritage within the spheres of culture, freedom of expression and speech and universal human rights. The parts of the received archives that the submitters wish to be public will constitute a bank of information in relation to academic research or can be used as legal evidence in court.
Liv Tørres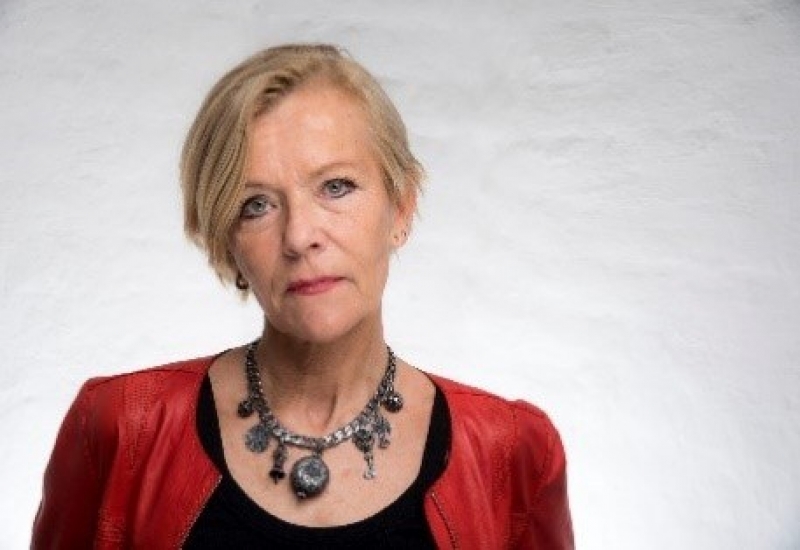 Liv Tørres (Norway) is the Executive Director of the Nobel Peace Center since 2016. She is a researcher, politician (Labour Party) and has previously served as the General Secretary of the Norwegian People's Aid. Prior to this, Tørres worked as a political advisor for the Minister of Labour and Social Inclusion, as well as the research director at the research institute Fafo. She has also been an associate professor at the University of Oslo and senior advisor at the Research Council of Norway. Liv Tørres has extensive knowledge on South Africa and has spent over 15 years in the country. She also has wide experience on issues such as international labor markets, trade unionism, development policy and democratization. Liv Tørres holds a PhD in political science from the University of Oslo.
Sandra Petersen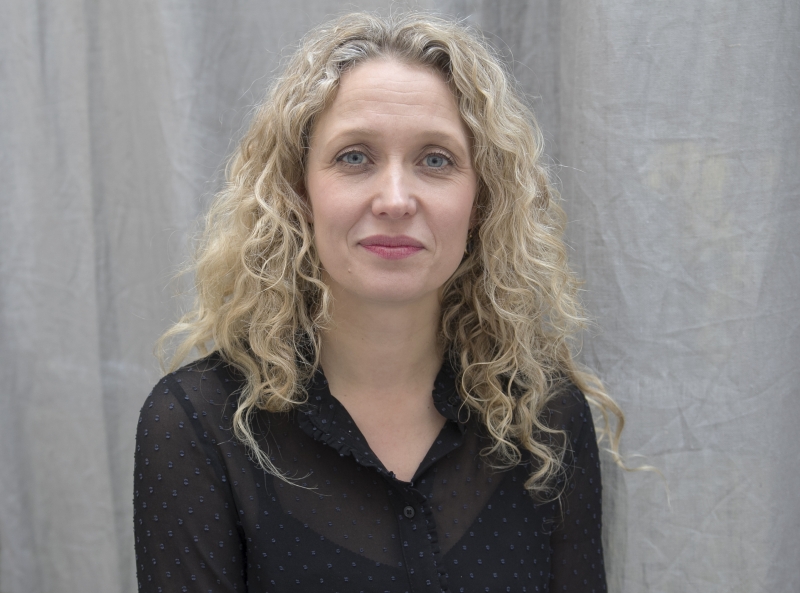 Sandra Petersen (Norway) is the Executive Director of the Norwegian Human Rights Fund (NHRF) that provides direct support to local human rights groups as well as support to protection of human rights defenders at risk. Before joining the NHRF in 2009, she held a leadership position as the Secretary General in the Norwegian Afghanistan Committee and before that various positions at the Norwegian Peace Center with a focus on young refugees living in Norway. She has extensive experience with working on a broad range of human rights issues and has more than a decade of experience of partnerships with and support to human rights defenders in Asia, Africa and Latin America. She holds a Master degree in International Relations and Diplomacy from the School of African and Oriental Studies in London (SOAS) with a focus on comparative politics in the Middle East.
​Thomas Coombes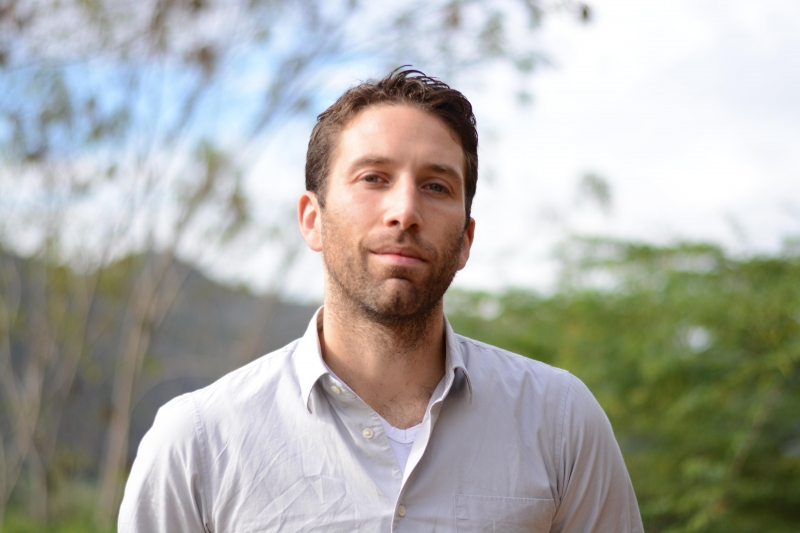 Thomas Coombes is Head of Brand and Deputy Director in Amnesty International's Communications Programme. After more than a decade spent doing public relations for international organizations, he is a proponent of a new approach to promoting progressive causes: hope-based communication. Drawing on findings from neuroscience and cognitive linguistics, this involves framing messages around solutions and values, carefully tested with data-driven audience research in order to mobilise public opinion to make change irresistible. He has carried out communications trainings all over the world, most recently as part of work to find the most effective way to talk to the public about human rights. Before Amnesty International, Thomas was a press officer and speechwriter at anti-corruption NGO Transparency International and, prior to that, at the European Commission.
Kristin Sæther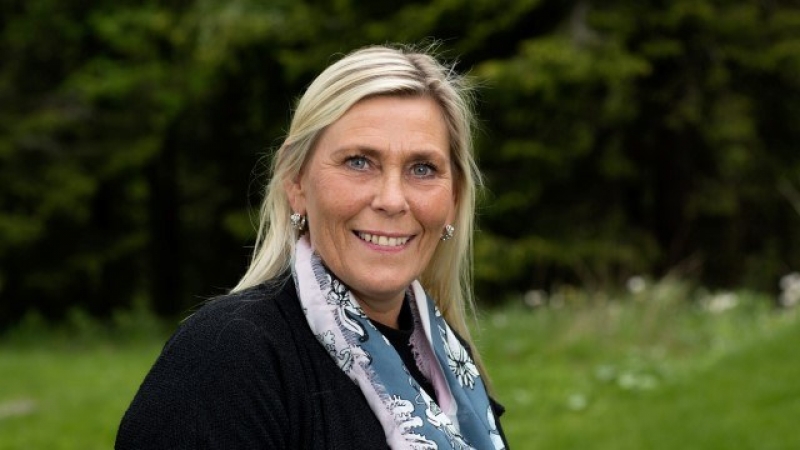 Secretary of The Norwegian Confederation of Trade Unions (LO) is decidedly the largest and most influential workers' organisation in Norway.